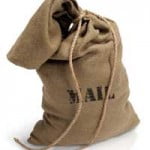 Dr. J reports that:
Seven in 10 Americans say they can't wait for the presidential campaign to be over, while a minority of 26% can't wait for it to begin. At 75%, residents of key 2012 swing states are even more likely to want to see the campaign end.
Dr. J believes that this "is a testament to the desire for certainty in the direction we are going in rather than this holding pattern of 'will Obama get his way or not.'"
The Czar agrees wholeheartedly here, and sees a strange side-effect of this unease. Both the mighty Borepatch as well as JAB have indicated that part of them would rather vote for Obama than see, respectively, Mitt Romney or Newt Gingrich win the nomination. As JAB explains:
Your Czarness:

First of all, I'd like to take the liberty of writing on behalf of all the many minions who frequent the Castle…and thank you for the service you have performed by subjecting yourself to watching the Republicans' many debates and reporting back to us. You are a most diligent Czar!

Now, I'm going to cut lose and, quite possibly, get myself banned from the bar in the Castle lobby. That would be quite a shame now that Mr. Volgi has got Big Bad Voodoo Daddy and Los Straitjackets playing during happy hour, but I'm sure I would NOT be the first operative to get kicked out of a bar.

Anyhooooo, about getting myself banned from said Castle bar, I hereby do solemnly swear that if the Republicans nominate Newt, I will NOT only NOT vote for him, I will put an Obama bumper-sticker on my vehicle and drive it proudly to the next tractor-pull. I will learn to chant "Yes, we can" in English. And in Spanish. The Doublewide's yard will sprout Obama/Biden yard signs for every single stray dog to …um…salute. I will wear a Shepherd Fairy [or whatever his name is] t-shirt every single time I go to the Piggly-Wiggly in town. With my Daisy-Dukes.

You get the idea, right?

You see, I'd rather put up with Hopey-Changey for four more years, than risk the power of the office of President in the hands of Newt. Yes, Obama's in over his head, but Newt with his amazing-expanding-ego would be plain scary. Could Newt's megalomaniac head get any bigger? Yes, it could.

One of my chief objections to Obama's election was that he'd never, ever held a job that wasn't in academia or elected. JUST EXACTLY LIKE NEWT. When Newt left Congress, he could have gone into the private sector, but noooo, he's full of big ideas. Really big ideas. Newt's smarter than all of us, and he wants us to know it. JUST EXACTLY LIKE OBAMA. Not only has Newt brewed a batch of Kool-Aid, he's drunk it himself. JUST EXACTLY LIKE OBAMA.

I must confess that a certain really mean part of me would enjoy the spectacle of Newt taking the oath of office, hand on a Bible that is held by the 3rd and current Mrs. Gingrich, a.k.a. Lady MacBeth, but then again, I know how that play ends.

Nope. Not-a-gonna-go-there. Better to wait four more years for Paul Ryan or Marco Rubio.

As for the rest of the current Republican candidates:

Mitt-with-two- T's would, to put it mildly, not be an ideal nominee, but I've seen nothing to make me suspect that he's a bad person. Arrogant? yep. Unprincipled? Sure, unless you count that he really, reallllly, reaaally wants to be President as a principle. I'm not gonna risk getting the windows shot out of my vehicle for that.
Michele Bachmann's nomination would not require me to go in Shepherd Fairy-drag for the following reason—it would not even be a contest. She'd give one of those "I've had raised [insert number here] children and not one of them has been vaccinated" rants, and that…would …be…that.
Jon Huntsman? Please see above, Mitt-with-two- T's.
Rick Santorum. Who? Why?
Ron Paul is kinda like Michele Bachmann, only he'd give your crazy-drunk-uncle speech on foreign policy, as Your Czarness has explained in detail. And that…would …be…that.
It seems that nobody much thinks Rick Perry could end up being the nominee, but he's the one I think might be the best the President of the bunch. Silly little ol' me, I just cannot stop thinking about the numbers. Like the Texas job numbers. Remember: "It's about the economy, stupid." So Perry's kinda clunky in debates, is he? Well, I musta missed all the times Presidents debate other heads of government. Has Obama won a debate with Putin? If Newt could pull a resurrection from the political dead, then maybe Perry will overcome his early flame-out. We'll see.

Awaiting a restraining order,

I remain yours from the Doublewide, JAB
Two responses—first, about Newt Gingrich, and second, about voting for Obama.
First—a lot of the arguments we hear against Newt Gingrich are very similar to the arguments we hear about Mitt Romney. There are eerie parallels to the argumentation. However, you are entirely correct: Gingrich has had two "jobs" his entire life: a college assistant professor and a career politician. This is not to suggest being an assistant professor is not hard work (of course, President Obama was never even an assistant professor!), but he lacks the executive experience that makes a person genuinely pro-business.
Is Newt Gingrich smart? Fred Siegel described Newt as the smartest person in Congress, which is like saying he's the tallest building in Wichita. S.E. Cupp more precisely defines Gingrich as that guy who walks into a room and starts finishing someone else's half-done crossword puzzle—hoping to give the impression that he can solve any problem for anyone, but simply giving off the vibe that he wants to prove himself smarter than you.
This is not a good recipe. The Czar shares many opinions with conservative writers about Gingrich, in that Gingrich believes that government can solve every problem of every person's life. Not government in general, of course—but his impression of what government should be like. In other words, he would be a big government guy like George W. Bush was. And right now, we need a Calvin Coolidge, but we would easily settle for a Ronald Reagan.
Second, there is this presumption that we might as well just go for broke and re-elect Barack Obama to an undeserved second-term. There are a lot of fallicies with this idea.
First, most of the people who offer this (perhaps Borepatch and JAB included) seem to think this threat or action will send a clear message to the GOP to tighten up their game.
As the Czar reminds us about history, sending messages never works. You are sending no one a message: you are merely casting a vote one way or another. Also, the number of conservatives expecting or threatening to vote for Obama is a comedically small number that will unquestionably be offset by the large number of liberals voting against Obama.
Voting for Obama will not make a difference unless you want him to win. See, the only message that ever gets sent after an election is to an incumbent. See 2010.
But, the next step in the argument goes, at least you would be voting your conscience! After all, a weakened Obama blocked by a Republican House and a likely Republican Senate will be less problematic, because he will simply veto any bill that lands on his desk, and we simply wait four years for a Ryan or Rubio to come in. Your use of these two names is a very common part of the argument as well, JAB.
However, this is a very superficial understanding of the President's role in government: the President is not a CEO who rubber stamps the decision of the Board of Directors. Four more years of Obama does not result in stalemate, but in disaster. Consider:
The United States is in serious, serious financial shape. In most respects, it is worse now than it was in the Depression. Will a President Gingrich or a President Romney right the ship and at least begin to buffer or mitigate the Inevitable Day of Reckoning? Possibly not. Will President Obama? Absolutely not.
Ask any business owner you know if they want Obamacare to kick off in 2014. They will insist you understand how bad things will be if Obamacare comes to fruition. In fact, one of the major impediments to reducing unemployment is the possibility of its maturation. All of the Republican candidates have assured us that elimination of Obamacare is a top priority for that reason; under a re-elected Obama, there will be no possibility of its elimination. By waiting until 2016, it will become almost impossible to dismantle it. The economy will get worse by an order of magnitude. Even Gingrich, who has taken every position on healthcare, good and bad, will result in an improvement simply by no longer endorsing the nightmare of Obamacare.
The President does not need to wait for Congress to present bills to veto. Obama has already shown that he can impose crushing regulations on businesses that have dramatically hurt our competitiveness, our ability to hire, and our ability to retain control. Both Romney and Gingrich are pro-regulation guys, to be sure, but Obama has demonstrated an almost sadistic zeal in hurting business—Romney and Gingrich, for all their regulatory faults, lack that sadism.
Finally, there is the issue of the Supreme Court. Many Republican presidents have recommended candidates that were less than friendly to conservative ideals; Romney and Gingrich are definitely guys who might recommend a more shaky candidate for justice. But, once again, President Obama has demonstrated without question that his candidates always go far to the left; Justice Sotomayor is almost horrifyingly radical and leftist. Justice Kagan is no peach, either. Right now, conservatives justices lead 5 votes to 4, which is uncomfortably close (and most recent controversial decisions have voted perfectly along that split indicating a partisan bias). With Justices Kennedy and Scalia musing retirement, a second Obama term could produce the most unfriendly SCOTUS since FDR tried to subvert the system. What happens then? Romney and Gingrich may not recommend the next Clarence Thomas or Sam Alito, but they sure won't pick a Kagan or Sotomayor or Breyer or Bader Ginsberg, either.
The point is to understand that a re-elected Obama is not hobbled, in any way. In fact, he is well positioned to make some very bad and undesirable aspects of his administration irreversible and ultimately damning.
In many ways, Obama has a divided Senate and hostile House, and he manages to keep millions of people unemployed. The Czar has a conscience, believe it or not, and it feels terrible for these people that cannot catch a break far more than he wants to roll his eyes at Mitt Romney's Massachusetts govenorship or Newt Gingrich's reckless speakership. And his conscience will have him vote the way that will help these people enjoy a better economy for a longer period.
While we might not like all aspects of a President Gingrich or a President Romney, the damage they might cause is negligible to what Obama has proven himself eager to do. Likewise, the good that a President Gingrich or President Romney could do is far higher than anything the President was inclined to achieve.
Do not let the perfect be the enemy of the good. Yes, it is true that the devil you know can be better than the one you don't, but we aren't electing devils. We are electing presidents, with very real and very long-lasting consequences.

Божію Поспѣшествующею Милостію Мы, Дима Грозный Императоръ и Самодержецъ Всероссiйскiй, цѣсарь Московскiй. The Czar was born in the steppes of Russia in 1267, and was cheated out of total control of all Russia upon the death of Boris Mikhailovich, who replaced Alexander Yaroslav Nevsky in 1263. However, in 1283, our Czar was passed over due to a clerical error and the rule of all Russia went to his second cousin Daniil (Даниил Александрович), whom Czar still resents. As a half-hearted apology, the Czar was awarded control over Muscovy, inconveniently located 5,000 miles away just outside Chicago. He now spends his time seething about this and writing about other stuff that bothers him.