Dr. J's 12 Days of Christmas Music – Day 3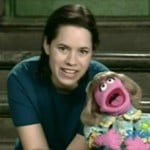 Day 3 brings us Children, Go Where I Send Thee. This is an African-American spiritual. It's a counting song, much like the Twelve Days of Christmas, but instead it counts various numbered things in the bible as opposed to someone's Christmas stash. Because it's a spiritual, there are a bunch of versions of the lyrics. With enough absynthe in their systems, you can imagine 'Puter and the Volgi getting into an unceasing argument at the Leaping Peacock over where there are three men riding [3 magi] or three Hebrew children, etc.
Dr. J. first heard this song when he was in his early teens. One of the things that was appointment television for Papa J. when Dr. J. was but a wee lad was when PBS would broadcast the
Peter, Paul and Mary Holiday Concert
. Yeah, yeah, Dr. J. knows they're a buncha hippies from the '60s, and they called it a
Holiday
Concert, and he's a Gormogon. so what the dillio?
1) Most great musicians are lefties, can't fix that. But they can perform.
2) Papa J. was at least as conservative as Dr. J., if not more (Papa J. called Dr. J. a libertarian once during a heated argument about Pete DuPont vs. Jack Kemp back in '88, but he digresses), and he was cool with these guys.
3) Dr. J. was edumacated by a buncha hippies, so he learned patience and tolerance towards the intellectually incorrect.
4) Dr. J. doesn't mix music and politics, so if you have a bone to pick, too bad.
In addition, the lil resident is learning this for her Christmas Voice recital, and she can knock it out of the park. Seriously. Dr. J. thinks she sings it better than Mary, but Mary had a little camp in her rendition which drops it in the rankings.
This song has been covered by a number of artists. Dr. J.'s discovered favorite version back in college when he got the Very Special Christmas Three compilation. This version is pushed to the limits by Natalie Merchant who is one heck of a vocalist, but
jumped the shark
when she left 10,000 Maniacs. Some people should just not be solo artists…