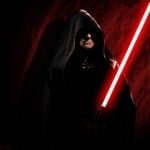 "Whatsover you do to the least of my people, that you do unto me." Matthew 25:40
There is not much left to say after Muscovy's own The Czar and the !!!1!!!ELEVENTY!!1!!licious 'Puter's eloquent takes on the Penn State scandal, so Dr. J. will take another tack. Dr. J. was driving the lil med student and the lil resident to the Jedi Academy, and talk about the scandal came up on the radio.
The lil resident asked Dr. J. what was going on, so he tried to explain to her, in age appropriate terms, the deal. Now she is already familiar with the idea of strangers and what is appropriate and inappropriate (between her parents and pediatrician educating her and old preschool, school, and church all making voluntary child safety programs available to her).
INSERT DIGRESSION HERE
By way of background, a couple of summers ago, Dr. J. had a creepy neighbor next door who was renting the guest cottage next door (both that and the main house were leased by the owner). Now he may have been just a sad sack, late 50 something lonely old man trying to be nice, but he was one who created a great disturbance in the force whenever he interacted with Dr. J and the first time Dr. J. and the lil ones met him.
One day when lil resident was home with our outstanding babysitter, doing watercolors on the porch, he came up to the porch and gave her a water gun under the auspices that he saw the kids having a water gun fight a few days prior when he was getting the mail. The sitter was right there, a foot away from the lil resident, and was completely shocked by the randomness of the event and pretty much let him hand over the watergun just so he'd be gone. After all, she was weirded out, but she also knew that if he tried anything, she could readily kick his ass and the J. Clan knew where this guy lived, so it wasn't like we couldn't find him or anything.
Dr. J. came home and heard the whole story from the freaked out and upset babysitter and the lil resident. Dr. J. took the gun from the lil resident. He explained to her that he was not mad at her or the babysitter because the situation was wierd. Dr. J. explained that even neighbors can be strangers and because he did not go through her parents to do this and because we didn't sanction it, that we consider him someone to be avoided. Dr. J. looked to see if this gent was a registered offender (as did his landlord when issuing his lease) and found nothing. The gentleman next door was not home that evening. So, at 0-dark:30 the next morning, Dr. J. put on his black robes and his hood over his head. Wrapped rather firmly on the gentleman's door. The man opened his door and wreaked of tobacco smoke and cheap whiskey. He looked fearfully at Dr. J. and said, "I shouldn't have done that, should I (sic.)?" Dr. J. icily informed him it should have been common sense what he did would at the very least be construed as predatory behavior, even if it was innocent. Furthermore, that he was never to come on to our property, give gifts, speak to or look at Dr. J.'s family, or there would be swift and severe consequences. Dr. J. also spoke to the gentleman's landlord who did not renew his lease and had words with him to similar effect. Regardless, the gentleman subsequently left us alone for 4 months and was gone at the end of his lease.
END DIGRESSION HERE
So, Dr. J. explained that a lot of college and professional athletes and coaches and teams reach out to help poor people. They do this because their communities have been very generous to them, buying tickets, jerseys, hats, cheering their successes and putting them up on pedestals. This assistant coach created a charity program appearing to be a buddy and mentor to poor children, and then used this charity, instead of being a buddy and mentor, to hurt them.
Furthermore that he probably did this because it is far easier to prey on children who do not have parents, teachers or other people that they can go to for help if they were put in a difficult situation. He then explained to her that predators will also tell the kids they are hurting that the child will get in trouble if he tells, or that the predator will threaten to hurt or kill the child or their parents, and that is why the kids keep quiet. Dr. J. informed the lil resident that she knows that she has us to go to and that we would always keep her safe. These other kids, however, do not have that, which is why the coach went after them.
Because Sandusky appears to have gone after the most vulnerable among us, at risk children who were to be the beneficiaries of his charity work, the children in greatest need of a safe space where they could be mentored by good, strong adult role-models makes his crime even more despicable than it already is. Dr. J. looks forward to justice being done to this horrible human being and to those who have up till now shielded him from justice. It also makes the actions of the foolish college hooligans who pillaged State College overnight in protest of Joe Paterno's firing disgusting as well.