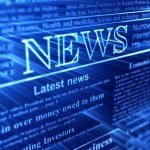 Lawyers very much enjoy a fair test of the facts. Did x occur? Here is a test to see if the legal conditions were met. Everyone agrees with it, and the outcome winds up less disputable.
The media has no concept of this. Everything is the way it is because some editor or program director decided it must be.
But here is a fair test for them. In the wake of the Penn State tragedy, how about if every time someone brings up the subject of colleges, university-level education, NCAA football, or anything related to academia, the media makes either a snide comment about child rape, or else points out how widespread child rape is in college?
You know, the same way the media continues to do about the Catholic Church? In the media's echo chamber, most mentions of the Catholic Church include phrases like "—in the wake of sexual abuse allegations— "—still recovering financially from settlements related to child sex abuse— or "—tained by allegations of sex abuse of minors—.
Bear in mind only a tiny sliver—an unholy amount by any means and certainly not to be taken lightly—of priests were predatory, and a tiny sliver of church officials were involved in coverups and three-card-monte-like shufflings. But the media decided that Church sex abuse, like witchery in old Salem, was positively everywhere, much like they decided Satanism was in the 1980s. Heck, this allowed the media to reuse their old anarchists! Communists Satanists! priestly pedophiles-are-everywere!-templates again.
So how about it? How about everytime a teenage celebrity announces she's going to Dartmouth to college, you make a comment about child rapists? Or each time MIT develops a more efficient semiconductor, you mention that universities are still reeling from allegations of child sex abuse? Or when the subject of a president's college transcripts comes up, you rehash the Penn State story? You know, just for the equivalency test?
The best news is, you already have the all-important template to follow.

Божію Поспѣшествующею Милостію Мы, Дима Грозный Императоръ и Самодержецъ Всероссiйскiй, цѣсарь Московскiй. The Czar was born in the steppes of Russia in 1267, and was cheated out of total control of all Russia upon the death of Boris Mikhailovich, who replaced Alexander Yaroslav Nevsky in 1263. However, in 1283, our Czar was passed over due to a clerical error and the rule of all Russia went to his second cousin Daniil (Даниил Александрович), whom Czar still resents. As a half-hearted apology, the Czar was awarded control over Muscovy, inconveniently located 5,000 miles away just outside Chicago. He now spends his time seething about this and writing about other stuff that bothers him.