The Mandarin Takes A Question…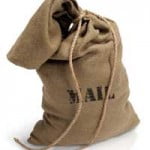 Your Mandarin received the following inquiry from operative D.T. regarding this post on the recent EU decision regarding the health benefits of water:
Mighty Booter of Guts:

Does this mean they've outlawed homeopathy?
Well operative D.T. if that is really who you believe you are, I doubt that the EU would ban this behavior even though the church finds it to be morally deviant. If the EU did try and outlaw it, your Mandarin can only imaging the hue and cry that would ensue from the LBTG communities in Europe about how they were being persecuted.
Furthermore, oh, um, could you wait just a minute [side bar conversation with researchers and legal staff]. Um, this is a little embarrassing, but apparently there is a big difference between homeopathy and homosexuality. So the next time you write in don't try and impress us with some word you obviously read off of your word-of-the-day calendar.

The Mandarin, whose real name is 吏恆, joined the order in 1309, and introduced the Gormogons into England during the 18th Century.
The Mandarin enjoys spending time with his pet manticore, Βάρἰκος, or Barry (who can be found in the Bestiary). When not in the Castle…well, frankly, nobody is quite sure where he goes.
The Mandarin popularized the fine art of "gut booting," by which he delivers a powerful kick to the stomach of anyone that annoys him. Although nearly universal today, the act of gut booting or threatening someone or something with a gut boot is solely due to him.