Mailbag – Drug Shortage Edition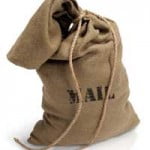 Dr. J.'s had a busy week folks. There is a news story that has been percolating in the background for months that Dr. J. has been trying to get his hands around, and finally he has gotten to where he feels good commenting on it. This was all motivated by an email from Operative BG earlier in the week:
When I see a headline, "Obama takes action on drug shortages," my first thought is that government is somehow actually causing drug shortages in the first place. And when I read the article and see that all Obama is doing, essentially, is ordering drug manufacturers to give earlier notice when they expect a drug to be in short supply, I ask myself, "Okay, so when hospitals hear that some drug may be in short supply six months from now, is there going to be a sudden run on the market, driving up the short-term price?" And when there is, will Obama crucify the drug companies for their excess profits and price gouging, simultaneously blasting Republicans for wanting to kill your grandma? Am I being too cynical here? This reminds me of something I keep trying to tell people: Government does not create wealth. All it does is move it around, to people and places it approves of, from people and places it disapproves of. Here's the link: Your thoughts?
Ok, so basically, the number of shortages of important medications have been on the rise since 2005. This is an important issue because the drugs in question are generic and have few substitutes. They include chemotherapeutic drugs like cisplatin, doxorubicin (aka Adriamycin), and paclitaxel, all injectible chemotherapeutic agents. Also, ICU drugs, like Norepinephrine, which is used for people in shock, and diltiazem (for folks with rapid atrial fibrillation), and fentanyl which is used as a analgesic/sedative in the ICU and for procedures like your colonoscopy. Sometimes these drugs can be reasonably substituted, but other times you are faced with delayed treatment (as has been seen with the cancer drugs). The FDA has a handy dandy website to help track these things.
This week, President Obama signed an executive order to address the issue (read address 2012 re-election by making it look like he is the only person in D.C. who cares, between ice creme cones, vacations, campaign trips and rounds of golf). First he asked the ever so wise FDA to get better notice of shortages, and to speed up reviews of applications for drugs from companies that want 'ramp up or change production.'
Even his HHS Secretary is underwhelmed by the mandate:
"The executive order does not grant us new authority beyond what the legislation on the books has already done," Health and Human Services Secretary Kathleen Sebelius told reporters on a conference call. "What it does do from the presidential level is commit increased attention on this, and a multi-department focus.
In other words, BHO is doing what my residents like to call a 'show code.' He is looking like he is doing something but the situation will only get worse.
The WSJ sheds some light on this issue, and this editorial was my motivation for writing this. They write:
Most sterile injectables have been off-patent for decades, but unlike other cheap generic drugs with low profit margins, production is complex and requires special facilities. Nonetheless, George W. Bush and the Republican majority decided that Medicare was "overpaying" for these cancer drugs and included a 6% cap on price increases every six months in the 2003 prescription drug bill. These new price controls (which apply to the providers that purchase the drugs) took effect in 2005, when the shortages began. In a rational market, sterile injectable prices would now be rising to encourage more supply, since the demand for cancer drugs is inelastic. The old reimbursement system, called "buy and bill," was imperfect, but at least it allowed prices to float and wasn't producing the scarcity that central planning always does. The sterile injectables that are in short supply currently sell for $37.88 a dose on average, and modest price increases could make the market economic. The problem is compounded because Food and Drug Administration rules cause pointless delays. It takes as long as two and a half years to receive FDA manufacturing approval for a generic, so other drug makers can't ramp up production if a company cancels a product line due to these disincentives or even if the fragile supply chain for sterile injectables is contaminated and manufacture is delayed. Mr. Obama's executive order will do little if any good since it doesn't address or even mention this underlying distortion that Medicare has created. Instead, it merely expands the FDA reporting requirements about production interruptions or terminations. This is supposed to be an early warning system, but the scandal is that the availability of basic medicines could be allowed to become an emergency.
In other words, price controls were imposed by President Bush and the congressional Republicans as a way to contain costs. Now, as one learned with rent controls in Cambridge, or any of a legion of examples, price controls create scarcity. This is yet another case study regarding this issue. When prices are fixed, profit dries up first, then the incentive for producing the product.
The writers are pessimistic about President Obama's solutions as well.
Mr. Obama's executive order will do little if any good since it doesn't address or even mention this underlying distortion that Medicare has created. Instead, it merely expands the FDA reporting requirements about production interruptions or terminations. This is supposed to be an early warning system, but the scandal is that the availability of basic medicines could be allowed to become an emergency. The order also tells the Justice Department to crack down on the "grey markets" that have sprung up to deliver supplies to doctors and hospitals, albeit with the inevitable markups. So rather than allow price signals to govern supply and demand, Mr. Obama wants to suppress them further.
Now you are thinking, "Dr. J., weren't generics supposed to make things cheaper!?!??" Yes they are, but drugs can be expensive to make due to the raw material cost, scalability (how big your batches can be), and the amount you need. Furthermore, cheaper doesn't mean free.
Drugs that have less doses purchased per month (bleomycin used pretty much only for testicular cancer) are more expensive to make than, say, lisinopril (for hypertension) which is being literally given away at Publix's pharmacies. By way of contrast, an antihypertensive called eplerenone (Inspra) will always be expensive because it's very expensive to make, so when it goes 'generic', the price won't go down, even with economies of scale driving costs down.
Again, this is what you face when you have someone else paying your bills. Medicare/medicaid is the biggest single payor for health-care in the United States. As a consequence they have a vested interest in spending less money for any service. When someone that that amount of buying power imposes a price cap, scarcity will result. This is why Dr. J. continues to rail for more personal ownership of health care dollars. This will allow the free market to perform more optimally. The reason the $4 formulary at Walmart, etc. works as well as it does is because the consumer drives it. At the VA hospitals, the patients who have a co-pay for their meds (about $7-9 a month) will shop their meds around and ask doctors for written prescriptions and substitution options to save money.
Now Dr. J. is less than optimistic about this issue being fixed in the short term, because President Obama and market based solutions are like a fish and a bicycle. He just can't go there. It isn't in him. In fact he has asked HHS and the NIH to develop programs in drug development, rather than offer incentives to industry to continue to innovate. Now the NIH is excellent at promoting discovery, but translating that discovery into a real product requires partnership with industry. Pushing for the NIH to do what private business is best at seems wasteful (in the best light) and a Stalinesque Five Year Plan (in the worst light).
Hopefully folks with more common sense will lead on these issues now, in 2012 and beyond. Until then, you have your Gormogons railing about them on your behalf.