If the Republican candidates need a speechwriter…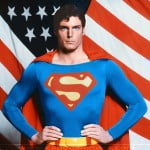 Victor David Hanson substantively sums up the Obama's legacy as a One Term President™ nicely over at NRO. It is a polite, but devastating takedown of why he has failed as President and why we should be crawling across broken glass to vote for his eventual opponent.
This is Dr. J.'s favorite part…
The Obama legacy in the War on Terror is as Predator-in-Chief — boldly increasing targeted assassinations tenfold from the Bush era, on the theory that we more or less kill the right suspected terrorists; few civil libertarians care much, apparently because one of their own is doing it.
He wraps things up neatly with a bow as well…
Few American presidents have dashed so many popular, deeply embedded illusions as has Barack Obama. And for that, we owe him a strange sort of thanks.
What it boils down to is that President Obama has been the aAmerican President. Dr. J. doesn't want to use divisive terms such as anti-American or un-American with the connotations they carry. While Superman was raised to believe in Truth, Justice and the American Way, President Obama was probably raised to be above all of silly notions such as the American Way. He's more of European Union President than an American President, because of his eschewing of our national interests, for example. Dr. J. had peers and teachers in high school and college who felt a cause was just if it opposed our national interest. Dr. J. found them bat-shit crazy, but they would just be bewildered when he didn't get the flawed logic in their thinking.
A smart Republican should be able to latch on to this speech and use it as a primer to fight their way to the White House.