God And Man At Penn State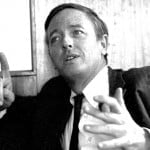 'Puter's going to take Czar up on his suggestion and address the similarities and differences between the Penn State child rape scandal and the Roman Catholic Church child rape scandal.
First, the similarities.
1. Powerful men entrusted with the welfare of minors committed one of the most hateful, hurtful betrayals of all: raping a youth in their charge.
2. The rapists' managers, when informed of the rapes, attempted a cover up to protect the reputation of a cherished institution.
3. The rapists' managers knowingly endangered the public's safety by permitting the rapists to continue unsupervised contact with minors, again to protect their institution's reputation.
4. The coverups failed, resulting in great shame and approbation raining down on two institutions, and destroying the careers of the managers.
But, as 'Puter thought about it last evening, and again this morning, 'Puter realized that there are two main differences between the Penn State response and the Roman Catholic Church response to their respective child rape scandals.
1. The reactions of the institutions' rank and file were opposite.
When pew-sitting, Mass-attending Catholics learned of the scandal, we were outraged. Outraged at the rapists, but even more so outraged at the enablers in our hierarchy who knowingly permitted the rapists to continuing their abuse of young boys unhindered. We raged against our hierarchy. We withheld contributions. We gave our pastors an earful. We also insisted that the rapists be rooted out and turned over to the civil authorities to receive their temporal punishment, and prayed that God mete out His justice on the coddled rapists and enablers in the hereafter as He sees fit.
We Catholics have endured society's scorn, and rightly so, for our Church had failed to live up to its command: love your neighbor as yourself. We are being punished, again correctly, by governmental authorities, with criminal charges and civil liabilities. We have had dioceses go bankrupt, again correctly, for the legal and moral failures of our rapist priests and their complicit fellow clerics.
We accept the punishment as just, and pray nothing worse awaits us in the next life. We strive to weed out the evil among us, and to remind ourselves daily of our duty to love one another as we love ourselves. We do not deny the horror of the scandal, nor the lasting damage it has done to its victims, which damage may be irreparable. We work through scandal's path of destruction, correcting what we can, righting wrongs as we are able and recommitting ourselves to hewing as closely to God's mandate as we can.
When Penn State learned of the scandal, the student body reacted by rioting in support of Coach Joe Paterno, a man (and fellow Catholic) who admitted he had failed horribly in not preventing Sandusky from continuing his child rapes.
The student body determined that a football program –a stinking child's game played by grown men– was more worthy of their support than a rapist's child victims. The student body ranted and raved about the unfairness of it all, how the media had it in for them, and how JoPa couldn't possibly be at fault because …. JoPa!1!!one!!1!
'Puter hopes that this is only the initial outburst of infantile, drunken quasi-adults, and that over time, Penn State will transition its shock to a more appropriate response. But 'Puter's not hopeful.
And that leads to 'Puter's second difference between Penn State's child rapist aftermath and that of the Roman Catholic Church.
The Roman Catholic Church must obey two masters, God and state. Penn State, but one, and it's identified in its name.
The Church's focus on God's command, and 2,000 years of building both a catechism and a coherent moral code, has better enabled it and its adherents to recover from the scandal than Penn State. Penn State as an institution has nothing on which to fall back, except an amoral legal code and meaningless post-modernist cultural relativism.
The Church and its members knew, regardless of temporal law, that the acts of its ordained child rapists were evil. It further knew that its hierarchy had committed a grave moral evil by permitting the priestly rapists to walk free. We knew because it's in the Ten Commandments. We knew because it's in the Catechism. We knew because it's in the Magisterium. We knew because it had been drilled into us for years at home, in Catholic school and in the pews. As Jesus said, and as C.S. Lewis wonderfully explained, love your neighbor as yourself.
Penn State's response was that it had done nothing illegal, with no mention of moral obligation (except for Joe Paterno, whom Penn State seems determined to make the fall guy). See, the rapist who was anally violating 10 year old boys in the locker room showers after hours wasn't an employee at the time, even though he had apparently free access to the facilities, including his own keys. No legal violation for Penn State here! And the Penn State employee (a 28 year old former Penn State quarterback) who witnessed the brutal child rape in person did nothing to pry the 60 year old pervert off his traumatized youthful victim. Instead, he called his father (biological, not spiritual), discussed the situation with him, slept on it, and reported it according to procedure the very next day. He followed the law!
And the rioters in downtown State College, Centre County, Pennsyltucky? They rant that Penn State FOLLOWED THE LAW!
The different reactions of the Church community and the university communities bear witness to the decades long march of post-modernist cultural relativism through our once-great societal institutions. It is now the norm for young Americans to believe that they have no duty to self or state other than to obey they law. Anything not banned outright by the state is fair game. After all, it's just a different choice, and I can't impose my values on someone else. Everyone's right, and everyone gets a trophy, so long as the law is obeyed.
Religion used to instill in America a moral code, separate and apart from secular law. Most Americans attended church (most Christian of some sort) weekly, and as such absorbed a moral code based in Judeo-Christian ethics. That moral code reflected itself in our institutions (schools, organizations, etc.) because the majority of our society agreed with and abided by the code. The installation of a moral code was not a conscious choice by government, church, or anyone else; it was a reflection of who we were.
But as time has marched on, America has moved away from religion and its stodgy, judgmental, un-fun morals. We have as a nation determined that tolerance (now completely redefined to mean unconditional acceptance) is the highest good. And because tolerance now trumps all, there's no room for morals. Morals by their very nature make stark value judgments on others and their behaviors. And making people feel uncomfortable about their personal choices is just about the worst thing one can do today.
What we see in the differing reactions of the Church (blaming self, accepting consequences) and of Penn State (blaming others, defying responsibility) is the natural result of the latter's lack of an unwritten, yet enforced, moral code.
Anyhow, Czar wanted 'Puter's thoughts on Penn State and the Church, so here they are. 'Puter bets Czar was expecting something different.
*Not for nothing, but 'Puter would once again like to note for the record that teachers are statistically three times more likely to be child rapists than are Roman Catholic priests.

Always right, unless he isn't, the infallible Ghettoputer F. X. Gormogons claims to be an in-law of the Volgi, although no one really believes this.
'Puter carefully follows economic and financial trends, legal affairs, and serves as the Gormogons' financial and legal advisor. He successfully defended us against a lawsuit from a liquor distributor worth hundreds of thousands of dollars in unpaid deliveries of bootleg shandies.
The Geep has an IQ so high it is untestable and attempts to measure it have resulted in dangerously unstable results as well as injuries to researchers. Coincidentally, he publishes intelligence tests as a side gig.
His sarcasm is so highly developed it borders on the psychic, and he is often able to insult a person even before meeting them. 'Puter enjoys hunting small game with 000 slugs and punt guns, correcting homilies in real time at Mass, and undermining unions. 'Puter likes to wear a hockey mask and carry an axe into public campgrounds, where he bursts into people's tents and screams. As you might expect, he has been shot several times but remains completely undeterred.
He assures us that his obsessive fawning over news stories involving women teachers sleeping with young students is not Freudian in any way, although he admits something similar once happened to him. Uniquely, 'Puter is unable to speak, read, or write Russian, but he is able to sing it fluently.
Geep joined the order in the mid-1980s. He arrived at the Castle door with dozens of steamer trunks and an inarticulate hissing creature of astonishingly low intelligence he calls "Sleestak." Ghettoputer appears to make his wishes known to Sleestak, although no one is sure whether this is the result of complex sign language, expert body posture reading, or simply beating Sleestak with a rubber mallet.
'Puter suggests the Czar suck it.