Dr. J.'s Medical Roundup 2 – AHA Edition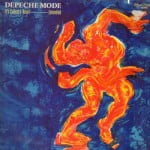 The Scientific Sessions of the American Heart Association were this week. This is one of two times a year where the medical news is dominated by things cardiovascular.
But, before we begin, Dr. J. must errat
the errata
that The Czar errated for us this week in which the dread and awful One stated that that Dr. J. said arterial embolism when he meant atheroembolism. He is wholly correct that the ICD-9 code for atheroembolism is 445, while arterial embolism is 444.22. So what is the difference? The devil is in the details. an atheroembolism is when a chunk of cholesterol plaque in an artery busts loose and flows downstream until it lodges in an artery sufficently small that it obstructs flow. This is a subset of arterial emboli. Arterial emboli (stuff that flows down an artery and gets stuck, not otherwise specified) can also
be clots that cross over from the venous system via a patent foramen ovale
(PFO (745.5)), or from a clot that arose in a poorly functioning left ventricle, bacteria flicking off of an infected aortic or mitral valve, or tiny pieces of tumor arising from a valve (e.g.
fibroelastoma
(212.7) or endocardial surface (e.g.
atrial myxoma
(212.7)), or even air that entered the blood stream via an intraarterial line or and IV, crossing an intracardiac shunt (e.g. PFO). Regardless, the transition to
ICD-10
is going to make all of this an expensive pain in the tuckus to deal with. Dr. J. will talk about ICD-10 in a later post.
But just so our readers know, Dr. J.'s favorite ICD-9 code is 780.4, or Dizziness and Giddiness, a diagnosis that all of your Gormo's carry after a long alcohol soaked night at the Leaping Peacock.
So now that we are all clear on medical coding, something you come to The Gormogons to read about, we will get to the news.
THE GOOD, THE BAD AND THE UGLY CHOLESTEROL
Elevated cholesterol is a risk factor for coronary artery disease. We have been measuring cholesterol routinely since the 1970s. Since that time, diet, fibrates (e.g. Lopid™or gemfibrozil), resins (e.g. Welchol™ or colestipol), niacin (e.g. Niaspan™) and eventually statins (e.g. Zocor™ or simvastatin) have been developed to lower cholesterol AND the risk associated with elevated levels of it. Zetia™ lowers cholesterol, but has yet to demonstrate a concomitant reduction in event rate.
Measuring cholesterol itself, however is imperfect, and as we learned, different subtypes of cholesterol confer different risk information. So since the '90s
Low-Density-Lipoprotein (LDL) (aka. BAD CHOLESTEROL) – is the most important subtype of cholesterol with regard to risk stratification. High levels of it increase risk, and lowering it with statins, resins, niacin and diet have have all demonstrated reduction in heart attacks.
Triglycerides (aka
THE FORGOTTEN FAT
), is not cholesterol, per se, but hangs out in chylomicrons and very low density lipoproteins. It fluctuates with diet, hence why you have to have your cholesterol measured fasting for at least 6 hours, and also with metabolic activity (i.e. diabetes, thyroid disease, activity level). It is an important risk factor, but not as important as LDL, meaning that the LDL should be fixed before tackling it. Exercise, weight loss, well controlled blood sugar in diabetics, and correcting other metabolic pertubations will lower it. In addition, lowering it with fibrates reduces cardiovascular risk.
High-Density-Lipoprotein (HDL) (aka. GOOD CHOLESTEROL) represents the cholesterol that your cell are sending back to the liver for it to get rid of. High levels of HDL actually confer a reduced risk of heart attack, while low levels of HDL cholesterol confer an additional cardiovascular risk. To date, there are not any therapies available that treat low HDL and reduce cardiovascular risk. So, all we can do for low HDL are lose sleep over it and interventions that have benefit for everyone, but whose beneficial effects have not been shown to have nothing to do with HDL (eat better and exercise).
So, Total Cholesterol = LDL cholesterol + HDL cholesterol + 1/5xTriglycerides. Most of the time we calculate LDL cholesterol as follows LDL = TC – HDL – (1/5xTG). This equation is imperfect, and the accuracy of the calculation of LDL goes down if your TGs are above ~150 or 200. Fortunately, we can directly measure LDL.
Because obesity, diabetes and consequently TGs are on the rise, the Veterans's Affairs hospitals have basically punted and now routinely directly measure LDL, rather than requiring it to be requested by the provider.
OK, so now that we are all on the same page, we can get to the actual news.
AIM-HIGH AND STILL MISS THE MARK
So, we know that lowering LDL cholesterol saves lives, whether it is done with a statin, or niacin. We also know that niacin raises HDL cholesterol. So,
AIM-HIGH
, an NHLBI/NIH sponsored study took 3400+ patients with atherosclerosis (coronary artery disease, peripheral vascular disease or cerebrovascular disease who were ALREADY at their LDL goal but had low HDL cholesterol, and added niacin or placebo to see if raising HDL with this agent would improve outcomes. The study was stopped early as it was clear that the therapy was not helping. There was a higher incidence of stroke in the treatment arm, 1.7% vs. 1.1%, but this did not acheive statistical significance. As a consequence, many doctors are shying away from the use of niacin. Dr. J. believes that for the time being, it is inappropriate to treat individuals at LDL goal with niacin to raise HDL, but he will continue to use it to further lower LDL in patients not at goal. He hasn't decided if, in patients with normal triglycerides he will use resins (which can raise TGs, so he avoids them in folks with elevated TGs) as second line therapy after statins.
There is a 'do-over' of this study, called Heart Protection Study 2 – THRIVE that looks at a similar population who will be treated with niacin/laropiprant. Laropiprant is an prostaglandin -D2 receptor antagonist whose whole purpose is to reduce flushing. Given that it is over twice the size of AIM-HIGH, it will give insight into both the stroke risk and efficacy. Dr. J. speculates that it, like AIM-HIGH will be negative, but we shall see in 2013.
SATURN a really pretty trial, but not as big as JUPITER
There is another lipid trial worth mentioning called the SATURN trial. In this study, sponsored by AstraZeneca (the makers of Crestor™, rosuvastatin) took patients with known coronary artery disease. Now this study was a beauty contest looking at surrogate markers (cholesterol and C-Reactive protein levels, and plaque area) not hard endpoints (heart attacks, deaths, etc…).
The investigators took almost 1600 patients and measured coronary plaque volume by intravascular ultrasound (or IVUS). This was done at baseline, and then again 2 years after the intervention. The intervention was that patients were randomized to either rosuvastatin 40mg, or Lipitor™(atorvastatin) 80mg. This is a fair head to head comparison. These are the FDA approved maximum doses. Dr. J. would probably have to tell you that atorvastatin 80mg is probably the equivalent of an unavailable 30mg dose of rosuvastatin. In the study, as Dr. J. would have predicted, LDL cholesterol was a little lower in the rosuvastatin group (62 mg/dl) compared to atorvastatin (70 mg/dl). HDL was trivially higher in the rosuvastatin group (50 mg/dl) compared to atorvastatin (49 mg/dl). Furthermore, there was plaque regression in both groups, and the difference (0.99% for atorvastatin vs. 1.22% for rosuvastatin) was not significant.
The most important number in the study was that 72% of rosuvastatin patients achieved a magical LDL level < 70 mg/dl compared to atorvastatin (56%). And 4% of rosuvastatin patients couldn't get below an LDL goal of 100 compared to 7.7% of atorvastatin patients. This is important because best practice is to treat patients who have had an acute coronary syndrome (myocardial infarction, or unstable angina) to an LDL goal of less than 70 mg/dl and all patients with diabetes or coronary artery disease to a goal LDL of less than 100 mg/dl. This study gives you an indication of how the last branded statin fares against soon to be generic atorvastatin. The take home message is that as rosuvastatin 40mg is a little more potent than atorvastatin 80. So when atorvastatin goes generic, we know we have one more notch on the statin pole that we can go up for folks who do not meet their goal LDL with maximum dose therapy on $4 atorvastatin.


IN WHICH DR. J. APPEARS TO CONTRADICT HIMSELF.



So up until now, Dr. J. has hoped to convince you that HDL is something we can worry about, but we don't have a treatment for. HDL has been a hot topic for as long as we've known about it, sort of a Holy Grail of lipid management (Dr. J. didn't see Chris Cannon's editorial when he used Holy Grail, great minds think alike). So the best way to develop drug targets is to better understand the biology. People have studied individuals with high HDL, to determine what is special about them that gives them both high HDL and low risk of atherosclerosis. This yielded the discovery of people with abnormally low cholesterol ester transfer protein (CETP) activity. Pfizer was working on torcetrapib about a decade ago, but it crashed on the rocks during Phase III development in 2006 due to causing hypertension and an increased number of deaths compared to placebo in the study.
At around that time, Merck's early phase studies of its compound anacetrapib suggested that torcetrapib had a 'molecule problem' not a class problem, and moved forward with its CETP inhibitor in Phase III testing. Last year the DEFINE trial demonstrated that it was safe and lowered LDL 36% and increased HDL 138%. There was no increase in blood pressure, and no an increased adverse event rate compared to placebo.
Eli Lilly also developed a molecule, evacetrapib, and the results of its Phase II study were presented at the AHA meeting as well. After an 8 week dietary run in period which included withdrawal of lipid medications, about 400 patients were randomized to placebo, evacetrapib 30, 100, or 500 mg, statin therapy, or evacetrapib 100mg with a statin. The statin was randomized to atorvastatin 20 mg, rosuvastatin 10 mg, or simvastatin 40 mg. They were followed for 12 weeks. The conclusions of this study was that there was a dose dependent increase in HDL and decrease in LDL. In combination with a statin, the 100mg dose increased HDL and lowered LDL. Furthermore it appeared safe and well tolerated. Due to the small sample size and short duration phase III studies looking at efficacy in addition to safety are warranted.
So, for the time being, you will still have to lose sleep over low HDL, as niacin doesn't work for that, but if the CETP inhibitors work out, there will be something for us to work with in the not too distant future.
Given the exausting length of this medical update, Dr. J. will be back with non-lipidlicious updates from AHA.