Dr. J.'s Medical Round Up – I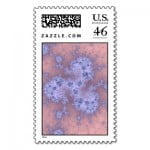 This is the first in an irregular series of medical updates from Dr. J. when he gets a backlog of stories that he would like to update his readers on, or just plain old feels like he wants to give short shrift to the topic.


A POX ON BOTH YOUR HOUSES


Dr. J. wrote an overview of vaccines a while back. Largely this was to discuss Gardasil in the context of the Perry/Bachmann kerfuffle. One of the things that Dr. J. touched upon was the idea of which vaccines should be reasonably expected to be required to participate in public school.


One of the vaccines he was +/- on being mandated by the state was the Chicken Pox vaccine. The reason for his lack of a resounding endorsement of it is one of the more benign maladies we vaccinate against and there are very few long term sequalae (beyond being at risk of developing shingles one day) for children who catch it. Severe cases can suck, badly. Dr. J. had a pretty nasty case of it as a yout' and wouldn't want to wish that on his kids.


That being said, the vaccine is very safe, and pretty effective. It 70-90% effective in preventing chicken pox and over 95% effective in preventing severe chicken pox. The vaccine makes the disease less likely to be caught, and less severe when you catch it. It is not a magic bullet, so to speak, like MMR and Polio are. Don't blame medical science, blame the virus and they way our body tries to fight it.


The people the vaccine helps the most are the souls who didn't catch chicken pox as a kid, because catching chicken pox as an adult IS dangerous.


As a consequence, Dr. J. highly recommends that one gets the vaccine (and by highly, he means go get it right now before he force chokes you), and furthermore he feels that it should be covered for those who can't afford it. But, from a public policy standpoint, if he were making a rank list of vaccines needed to participate in public school, this one would be, as they say before March Madness, 'on the bubble'.


Now you are wondering why Dr. J. is bringing this up?


Well, Confucius, our Œcumenical Volgi sent him the following link. Now our friends at Science-based Medicine do the topic justice, so it is required reading for our minions. But I am sure all of you have heard of Pox Parties, where parents expose their healthy children to children with the chicken pox in hope that they catch chicken pox because they believe that natural immunity is better than vaccination.


Dr. J. always believed that that is both insane and horribly unethical. If they were doctors, and not parents, they would be violating the Hippocratic Oath and medical ethical norms. The risk benefit of exposing your kid to chicken pox, just from a pain and suffering in the short term does not outweigh the benefit conferred by the vaccine.


But if that were not bad enough now, there are parents out there that are mailing biohazardous materials (i.e. boogery lollypops and tissues) to friends in order to facilitate infection via the USPS.


Not only is this illegal, but they are exposing postal workers (who have enough to go postal over as it is) to chicken pox. Now if some sad sack postal worker never had chicken pox as a kid, he could be in for a whole world of hurt, or even die. These folk should be called out and given a Mandarin Boot to the Gut™ post haste.


THE FDA OFFICIALLY GETS ONE WRONG



Dr. J. wrote about the 7 to 2 recommendation of the FDA advisory panel recommending that the blood thinner Xarelto (rivaroxaban) be approved for use to prevent stroke in patients with atrial fibrillation. Basically, he felt that they did not show that it was equally efficacious as well controlled warfarin (> 65% time in therapeutic range) because the % time in therapeutic range for warfarin in the study was 55% of the time.


Fortunately, the FDA let them brand the drug as equivalent to, but not superior to warfarin (as the study authors tried to make the case for in the NEJM article). It also recommended that they have a black box warning with regard to stopping the medication.


Dr. J. would have told Johnson and Johnson to do a trial with 10mg twice daily as opposed to the newly approved 20mg daily, as the Phase II studies done to find a dose for Pradaxa (dabigatran) showed a clear stroke reduction benefit of 150 mg twice daily compared to 300mg daily of dabigatran.


Besides, both J&J and BI (the makers of Pradaxa) need to get their show on the road regarding the venous thromboembolism indication for their drugs.


THE FDA OFFICIALLY GETS ONE RIGHT



This is really cool, actually. For some time now, cardiologists have been ballooning open tight valves and blockages in coronary arteries.


In the 1990s stents made coronary angioplasty very appealing (improving a 30-50% restenosis rate due to scar formation to 16-30%), and in the 2000s, the drug eluting stents helped them lower that restenosis rate to 5%. They've also been a game changer in myocardial infarction management.


Now, balloon valvuloplasty has been been useful in folks with mitral stenosis (which is rare since antibiotics have been invented), and pulmonic valve stenosis, but not so good in aortic stenosis, where it is only used palliatively, and it doesn't improve life expectancy.





So, if someone has severe aortic stenosis and symptoms, they have to have surgery to replace the valve. However there are patients who have too many co-morbidities that make them high risk for surgery. Until now, for that population, medications and last rites were the therapies of choice. A balloon valvuloplasty could be used to make symptoms better.


So, someone got the idea of putting a tissue valve on a stent. So, now cardiologists can do aortic valve replacement from a sheath placed in the femoral artery in your groin. The Sapien Valve by Edwards Lifesciences is the first FDA approved valve for this indication. The CoreValve by Medtronic is still under investigation.


The FDA approved this valve for patients for whom surgery is not an option. As we become more facile with the technology, it seems reasonable that this will become the firstline choice for aortic valve replacement in the future. In the pivotal trial, there was better short term survival and equivalent longterm survival to open valve replacement.


Subsequent replacements will have to be done surgically, as the device will have to be removed to be replaced (much like Obamacare).