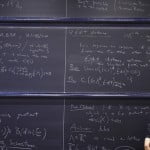 Here's our politicians' dirty little secret. Washington knows what's wrong with the economy, and they know how to fix it.
"Great! Then why won't Washington fix it, 'Puter?," you reply.
It's a good question, with a simply answer: the fix is going to be horrible. To understand 'Puter's position, let's identify the problem(s) and examine the solutions.
Problem(s): (1) Government spends more than it makes, necessitating unwise borrowing. (2) Citizens spend more than they make, necessitating unwise borrowing.
Consequences: (1) Government spends more than it makes, necessitating unwise borrowing.
There can be no disagreement that borrowing approximately 40 cents of every dollar spent on current year needs is a recipe for disaster.
If you don't believe 'Puter, just look at Europe. It's been borrowing to fund current year needs, primarily lavish social welfare systems and plush retirements, for decades. And now Europe is faced with the consequences of its profligacy, facing sovereign default. The markets know this, and are responding accordingly. Capital is fleeing the basket cases of Europe, Greece and Italy, and is beginning its runway taxi to flee Spain and Portugal. France will not be far behind. And relatively healthy, frugal Germany, because of its Pollyannish vision of a non-genocidal European ein Reich, ein Volk political/monetary system unnecessarily damns itself to the same fate as its neighbors. What you're seeing is America's future: social unrest, feckless politicians and fiscal insanity.
It's necessary to look at Europe to understand why America's not currently doing as badly. Capital fleeing the traditional safe-haven of sovereign debt is left with no alternative. America's the only game in town. It's not that investors think America's serious about its impending financial disaster, it's simply that rational investors recognize American bonds as the least unappealing turd in the punchbowl, and they have to pick one. Investors calculate that if America succumbs to the looming sovereign debt crisis, their money's going to be valueless anyway, for the weaker countries (i.e., everyone else) will have cratered first.
As such, capital has been pouring into America's coffers from Europe, and America's been able to avoid paying the true cost of their borrowing. Eventually, this will stop, and investors will insist they be paid a yield commensurate with their risk. China's already rumbling that it wants "further assurances" (fancy polite legal word for proof of life) that America's not pissing away China's foreign sovereign debt investment on Cadillacs for wealthy septuagenarians. Frankly, 'Puter wonders what took the Chinese so long.
America's low cost of capital environment enabled Congress to spend out of control for years, as other countries and large private investors (evil Wall Streeters investing the evil money of evil pensioners and evil union pension funds) continued to buy bonds, even at low yields. But those days seem to be up. The
largest purchaser of U.S. government debt recently is … the U.S. government
. And that's not good. Essentially, America is purchasing IOUs by issuing more IOUs. This is called "Keynesian economics," or, more accurately "
monetizing the debt
" which is fancy economist lingo for "cheating creditors."
Monetizing the debt is printing money without running the printing presses. The Federal Reserve creates new money by issuing future obligations for payment of future dollars. This usually leads to inflation going forward, and deflation of USD value, which we're already seeing. This inflation and linked dollar devaluation means that creditors will be paid with weak dollars, degrading the value of their current holdings. America is playing a very dangerous game here, and no one has yet determined a reliable test for how much monetization is too much monetization, such that it makes American debt unmarketable, and thus valueless.
So back to spending. To avoid the debt trap 'Puter's laid out above, we have to repay our debts without monetization, and cut borrowing to sustainable levels. There are two ways to do so: (1) spend less or (2) tax more.
And there's the rub. Washington won't do either. Democrats refuse to spend less in any meaningful way. Republicans refuse to tax more in any meaningful way. 'Puter's decidedly in the spend less camp, but believes there should be a workable compromise between the two positions (e.g., entitlement reform coupled with deduction phase out, with a two year revisit). But that's not where Washington's at. Washington's study the issue to death holding cell, a/k/a the Super Committee, threw in the towel at compromise this week, and this was Congress' last, best hope at a solution. So, as Cassandra-esque 'Puter forewarned, America's facing
yet another ratings agency downgrade
.
Politicians are still more afeared of losing elections than cratering Western civilization. And this, dear friends, is why America is teetering on the economic brink.
Consquences: (2) Citizens spend more than they make, necessitating unwise borrowing.
'Puter's walked you through the morass that is America's current public fisc. Let's now fix our gimlet eyes on America's private fisc.
Short answer: America's private fisc is every bit as effed up as the public fisc because of an unholy partnership between dipstick citizens who want free stuff and sniveling politicians who promise to enact free stuff legislation.
During the Clinton and Bush administrations, Americans went on a spending binge like before never in our history. We borrowed money to buy everything our hearts desired. We sucked equity out of our houses to finance vacations and college educations, because housing values only go up. College kids (and parents) financed educations in Fill In The Blank Studies, because college graduates always get jobs. We borrowed against our 401ks, because stocks always increase in value over time.
Guess what? Americans were wrong. The housing market tanked, college graduates are funemployed like never before and stocks showed their ugly downside. Our greed and material longings made us blind to obvious risk. In this, we were aided and abetted by banks, and indirectly, government.
Banks were only too happy to lend against our houses. In fact, government encouraged banks to do so. Government fetishized home ownership as an indicator of "fairness," and set out on a "housing for all" binge. The government told Fannie and Freddie to buy as much housing backed debt as they could, even the marginal and downright crappy paper, and banks were only too happy to feed the federal appetite. If you were sentient, and you owned a house, banks would give you money, no questions asked.
As a "frinstance," 'Puter bought his current abode in 2005, and financed the purchase. The bank never asked 'Puter to supply proof of income, tax returns, pay stubs or any other financial data. 'Puter simply wrote down his assets and liabilities, and signed an application. The loan was quickly approved. 'Puter refinanced his mortgage debt in 2009, after the Great Shitstorm of 2008, with the exact same lender. Same house, same borrowers, same jobs, same lender. The bank now required 'Puter to provide tons and tons of financial data, despite the fact that 'Puter wasn't cashing out, and despite 'Puter's four-year track record of perfect payment. Times changed.
In 2005, the housing market started getting hinky. In 2008, it froze. Banks gasped. As a result of having shoveled money out the door to anyone who asked, without income verification, on suspect appraisals, banks had no clue what their loan portfolios were actually worth. And, despite all protestations to the contrary, banks still don't really know what the true worth of their portfolios is. This uncertainty has prevented banks from lending, as banks are rated by their leverage ratios, essentially, how much banks are owed against assets on hand. Banks have to reserve capital against loan losses, and that capital isn't counted for purposes of calculating their ratio. So, if banks are carrying lots of bad loans (e.g., under water loans, non-performing loans), they may be required to reserve a significant amount of capital, requiring them to raise additional capital to maintain their ratings.
There's a lot of pretending going on at banks these days. Wells Fargo and Bank of America have significant portfolio risk. But the banks are pretending that their collateral is worth more than it is, or that the loans are performing better than they are, or that the market value of the loans is greater than it is, to avoid raising equity. A sudden push to raise significant equity by either of these banks would be a red flag to the market, and likely spell the banks' end. Instead, regulators and banks pretend that the banks' assets are worth more through accounting niceties, such as suspending mark to market accounting.
Because banks and lenders (as well as borrower and markets) are uncertain as to which banks are sound and which are zombies, credit is tight. Banks don't want to lend to other banks because they're not certain other banks are telling the truth about their balance sheets. Banks don't want to lend to customers because either they're not certain about the housing market or they're hiding the fact that they're short capital. And this is before we even consider banks' exposure to collateralized debt obligations/mortgage backed securities, masterminded by Wall Street and blessed by the feds. The parceling out of ever smaller and farther removed rights and obligations of these instruments, including associated rate swaps and other assorted hedges, means that no one really knows who's exposed to what portion of which debt. The banks don't know, Wall Street doesn't know and the regulators sure as Hell don't know. It's all liar's poker now.
A perfect storm of consumer greed, bank foolishness and regulatory blindness combined to create our current stagnation.
Solutions to both (1) and (2).
Mitt Romney was exactly right when he said that the economy will improve when the markets are permitted to clear.
In the governmental context, he means that bond prices must accurately reflect the risk of default associated with the debtor nation. Right now, Europe is fibbing, claiming everything's just hunky dory, so please to ignore the giant alien that just burst out of Greece's chest over there in the corner. And never mind that Italy, Spain and Portugal don't look too great either. This doctor Europe knows is really awesome and can totally make them better real soon.
In the personal context, this means requiring banks to properly value their holdings, and speeding the process of liquidating bad debt. That is, suing defaulted consumers into bankruptcy where the debts are assigned value by court order and/or liquidating real and personal property collateral where available.
The problem is, as noted, that no one wants to allow the markets to clear because people are going to get hurt. People will go bankrupt and lose their houses. Government will cut insane benefits and/or significantly raise taxes. So 'Puter agrees with the assessment that the natural consequences of unmitigated and long-term greed do suck. Unfortunately, because the greedy can vote and riot, politicians are disinclined to cause anyone any angst whatsoever. Better to pretend there's nothing to see here, move along, please. We've seen the results of this policy. They're really crappy results.
Markets are going to clear, whether governments want them to do so or not. There's no way of stopping it. Sooner or later, investors lose faith in the markets, the markets seize and the economy grinds to a halt. At that point, the debt is liquidated. Governments can prolong the day of reckoning, but eventually markets win out.
And it appears the day of reckoning will soon be upon us, if it already isn't.
On that cheerful note, have a bright and happy Sunday afternoon!

Always right, unless he isn't, the infallible Ghettoputer F. X. Gormogons claims to be an in-law of the Volgi, although no one really believes this.
'Puter carefully follows economic and financial trends, legal affairs, and serves as the Gormogons' financial and legal advisor. He successfully defended us against a lawsuit from a liquor distributor worth hundreds of thousands of dollars in unpaid deliveries of bootleg shandies.
The Geep has an IQ so high it is untestable and attempts to measure it have resulted in dangerously unstable results as well as injuries to researchers. Coincidentally, he publishes intelligence tests as a side gig.
His sarcasm is so highly developed it borders on the psychic, and he is often able to insult a person even before meeting them. 'Puter enjoys hunting small game with 000 slugs and punt guns, correcting homilies in real time at Mass, and undermining unions. 'Puter likes to wear a hockey mask and carry an axe into public campgrounds, where he bursts into people's tents and screams. As you might expect, he has been shot several times but remains completely undeterred.
He assures us that his obsessive fawning over news stories involving women teachers sleeping with young students is not Freudian in any way, although he admits something similar once happened to him. Uniquely, 'Puter is unable to speak, read, or write Russian, but he is able to sing it fluently.
Geep joined the order in the mid-1980s. He arrived at the Castle door with dozens of steamer trunks and an inarticulate hissing creature of astonishingly low intelligence he calls "Sleestak." Ghettoputer appears to make his wishes known to Sleestak, although no one is sure whether this is the result of complex sign language, expert body posture reading, or simply beating Sleestak with a rubber mallet.
'Puter suggests the Czar suck it.