Your Mandarin Gets A Proposition…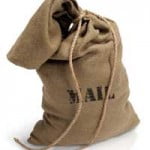 One of your Mandarin's orbital satellites intercepted the follow message:
O Fearsome and Fashionable Mandarin,
I read Confucius's article about the informal Presidential preference poll. When I read that you had created the T.E.D. and were trying to sell it, it piqued my interest. You see, as Reno (and moreso Sparks) is a railroad town, and in fact there is a sizable switchyard in Sparks, there would be plenty of space to store such a wondrous machine.
Unfortunately, on either side of said switchyard there are overpasses (in Sparks) and the so-called "train trench" (in Reno), and I'm afraid a nine-story vehicle would not fit without causing some perhaps unintended destruction. I realize that officials would be loath to deal with the owner of such vehicle, but they would just end up raising everybody's taxes, and that does not strike me as the way to become popular.
Not to mention, I doubt even if I sold all my possessions would I be able to scrape together the asking price.
Your (as in all of you, damn those simplifiers who decided we no longer needed "thou" and its relatives) minion,
ScottO
@AgStateSense
Well ScottO@AgStateSense, if that is your real name, thanks for following us on Twitter. Now about the price of the Tracked Engine of Death (T.E.D.), if you are willing to purchase it today, my manager has said that he is willing to take $1,341.37 off the price and throw in a set of floor mats. This vehicle is a real steal – I should know since your Mandarin is the one that "borrowed" it from his nemesis.
So if you are willing to pull the trigger – see that's a pun and that's funny – the T.E.D. will be yours for the low price of $769.88.
Your Mandarin is pleased that you have an area that would provide a suitable home for T.E.D. where he can run and play all day. But your Mandarin just wants to examine the area from the Gormogon Orbital Observation Platform (G.O.O.P) to make sure that this isn't like the "farm" that we had to send 'Puter's dog to.
In regards to your fears of not being popular with your neighbors you shouldn't worry. Your Mandarin can assure you that it is better to have minions that fear you rather than friends. Trust your Mandarin, minions are less likely to have something to do on Saturday when you need help moving to your new apartment.
ScottO@AgStateSense, you will be receiving the contracts once we have our legal staff determine whether or not it is legal to sell you the T.E.D. Once your Mandarin is able to clear any legal obstacles that may exist – without resorting to disintegrations – and you have paid the shipping and handling costs of $2,876,589,499.99 and all applicable local, state, federal, global, and universal taxes the T.E.D. will be dropped off at your home.
I just hope that Dat Ho actually reads the instructions this time and drops it off at you home and not on it.

The Mandarin, whose real name is 吏恆, joined the order in 1309, and introduced the Gormogons into England during the 18th Century.
The Mandarin enjoys spending time with his pet manticore, Βάρἰκος, or Barry (who can be found in the Bestiary). When not in the Castle…well, frankly, nobody is quite sure where he goes.
The Mandarin popularized the fine art of "gut booting," by which he delivers a powerful kick to the stomach of anyone that annoys him. Although nearly universal today, the act of gut booting or threatening someone or something with a gut boot is solely due to him.