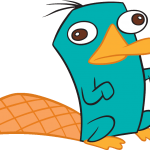 We have heard that, in addition to Governor Mitt Romney, Governor Rick Perry also faces a credibility problem. This is understandable.
First, you have the blank stares during debates…no matter if he was answering a question or someone else was. Not out of Huntsman-like boredom or Santorumesque disbelief that he has to share the stage with these losers, but—we dare say—out of some uncomprehension. Whether real or not, remember that perception equals reality in a campaign. And when he does answer, what follows is usually a disjointed response on a variety of topics that makes even seasoned listeners say "Huh?"
Second, you have the October 11 Las Vegas Debate, in which Anderson Cooper asked Governor Perry if he repudiates the anti-Mormon slap delivered by one of Perry's religious acquaintances. Perry replied he already said he disagreed with it. But does he repudiate the statement? Perry shrugged and said he doesn't know what more he could say. Hmm. Perhaps, "I thoroughly reject that statement and as such make it quite clear that I accept Mormonism as a welcome religion in the United States." Or something. Anything. Maybe yes would work just as well.
Once again, Perry was asked if he believes President Obama is a citizen of the United States. Perry replied (a) he has no reason to think otherwise, (b) as far as he knows, the President has never seen Perry's own birth certificate, (c) that Donald Trump is not convinced, and (d) Perry has no idea if the President has an American birth certificate and that it doesn't matter.
Or he could have said yes. But Perry doesn't like to answer questions with simple answers: we either see him say anything except yes, or provide a curious stagger down memory lane. Think about his answer about the age of the earth or the evidence of evolution: rather than speak his mind, he simply provided some verbal shrug. As a result, folks on the Left and Right are reinterpreting his answers to push whatever idea it is that benefits their side, rather than what reflects Perry's side. Where the heck does he stand on some of these issues?
And, if he isn't going to answer questions simply, why should we care? If Perry is looking to explain his descent in the polls, he might want to start right there.

Божію Поспѣшествующею Милостію Мы, Дима Грозный Императоръ и Самодержецъ Всероссiйскiй, цѣсарь Московскiй. The Czar was born in the steppes of Russia in 1267, and was cheated out of total control of all Russia upon the death of Boris Mikhailovich, who replaced Alexander Yaroslav Nevsky in 1263. However, in 1283, our Czar was passed over due to a clerical error and the rule of all Russia went to his second cousin Daniil (Даниил Александрович), whom Czar still resents. As a half-hearted apology, the Czar was awarded control over Muscovy, inconveniently located 5,000 miles away just outside Chicago. He now spends his time seething about this and writing about other stuff that bothers him.