One friend with an eye for Romney and another leaning that way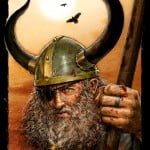 Dr. J. has yet to decide who he will be voting for in the Republican primary. Indeed, he is taking his sweet time.
New Atlantis doesn't cast its (Cz, :p ) ballots until March 6th, so the race will be quite different by that point. In 2008, Duncan Hunter (who Dr. J. really liked) and Fred Thompson (who played characters that Dr. J. really liked) were out (Fred was really never in), so Dr. J. ended up voting for Mitt Romney after briefly (64 nanoseconds, in fact) contemplating switching parties to participate in what was at the time the Schadenfreude of watching candidate of destiny Hillary Clinton's campaign implode at the hands of that inexperienced guy whose last name rhymed with Osama that had absolutely no chance of winning in the general election.
Last week, teen blogger extrordinare Madeline McAulay wrote at Faith, Hope, and Politics that she was torn between Mr. Romney and Mr. Cain. Given that she's 15, and not a resident of Chicago, she won't be voting in the 2012 primary or election. But, she wishes to make her feelings known to the voting community as she wants to be the author of her own future, rather have opportunity snatched away from her by the socialist leviathan. She sums up her dilemma succinctly:
Romney has his flaws but at the end of the day he has a successful record in Massachusetts. I do not like his mandated Health Care plan (minus 7 points), but he has made it clear that he would abolish Obamacare. I appreciate Romney's changed stance on abortion (plus 1 point). He is pro-life to his core. I also love that he stands for traditional marriage (plus 1 point) and that he stands against Jihadists (plus 1 point). I like the fact Romney has been a Governor (plus 1 point), and that he carries executive experience. Overall, I would give Romney 7 out of 10.
It is funny how Cain is a simple man, yet a complicated subject. For many he is the ideal choice, but for me I am just not sure. Part of me loves that he has never been a part of the political establishment, but on the other hand I wish he had more experience in Government (minus 5 points). The last thing I want is "on-site training" to be done for the office of Presidency. Putting that aside, he definitely carries executive experience regarding his working record in the private sector (plus 1 point). I also like the fact he is not afraid to admit he will need advisors in specific areas (plus 1 point). That in itself displays his solid character and his humble spirit. At the end of the day, Herman Cain is a top-notch businessman. I will rate him 7 out of 10.
Clearly, she recognizes them as different candidates with different pros and cons. However, they score the same. Sort of the difference between Nebraska football and Florida football. That has been the challenge the Republican race so far. That, and the fact that no one running fares better than 7/10 when conservatives want at least a 9/10.
It doesn't help that they are the Bickersons during the debates, an issue she brings up in her review of last nights debate.
For the majority of the debate the Candidates were bickering like little children. (Coming from a teenager, that speaks measures.) Why are Presidential Candidates acting so immature, like a bunch of teenager girls?
Jamie Jeffords, over at the Eye of Polyphemus answered a formspring question regarding who his thoughts on the GOP race:
How is Romney our best hope? Rick Perry is not sharp on his feet. Herman Cain is a political novice. Michele Bachman is not too bright and obsessed with social issues. Newt Gingrich is a has been.. Rick Santorum is a never was. Ron Paul is a senile weirdo. Gary Johnson is is only interested in legalizing pot. Jon Huntsman is a Democrat in denial. Since Sarah Palin has decided to pursue unrighteous mammon instead of the presidency, that leaves us with Romney.
He couldn't get them all in in 140 characters or less, but he gets points for trying. He really sums it up quite nicely. So go over there and check out his full commentary of how we got to where we are in 2012. Besides, Eliza Dushku (mmm…Faith…) is his babe of the day.
Dr. J. has a few items on his wishlist for his Presidential nominee:
1) Repeal Obamacare
2) Simplify the tax code in a manner that is at worst revenue neutral and at best with reduced rates for current taxpayers with laws that are permanent (until changed by a future Congress, obviously), rather than with a sunset.
3) Streamline business regulation such that the government isn't propping up winners and losers, but creates a business friendly atmosphere for all.
4) Support a sensible energy policy that will result in true energy independence (think 'Drill, baby, drill').
5) Appoint judges that respect the Consititution to the Supreme Court.
6) Protect religious freedom, especially where law has the potential to infringe upon issues of conscience (e.g. subsidizing abortion, threatening tax status of Catholic hospitals, etc…).
7) Stand by our friends and allies (e.g. Israel) and stand strong against those who wish us and our friends harm.
8) A F-22 Raptor in every pot.
He may not get everything he wishes for, but he hasn't quite figured out who fills out his check list best. All of the folks running score better than President Obama on that (he's zero out of eight if you didn't notice). Tragically, the voters of Iowa, Nevada, New Hampshire, South Carolina, Florida, Colorado, Minnesota, Missouri, Arizona, Michigan, and Washington will give their input before Dr. J. can cast his die. Thus, whomover is left standing will still remain a stronger choice than future One Term President™ Barack Obama.
Dr. J. will be crawling across broken glass to cast his vote, if need be, in November, you can darn well bet that!