No Jack-sation without representation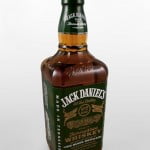 For those of you in the know, Dr. J.'s spirit of choice is Jack Daniels Green Label. Dr. J. was introduced to this product back in his days at Ivy College, before the New Atlantis Flood. A scruffy bohemian chap named Noah, who lived in his residental college wrote one of those '… columns' in the school paper, like the ones Larry King would do (That Teri Garr is some little actress…I like cheese). He extolled the virtues of GL Jack which is only available for purchase south of the Mason-Dixon line. So, when Dr. J. came down to New Atlantis to interview for medical school, he picked up a flask and never looked back. It has less of the burn of regular Jack Daniels, and as a consequence a bit of a bolder flavor. Now Dr. J. is the lightweight so his cocktail of choice is a 'Green Label Jack and Coke and Coke' as some of the bartenders are a little heavy on the Jack when they make a 'Jack and Coke.' When ever possible, Dr. J. prefers it with either Mexican Coke, available in Mexican mercado's in New Atlantis, or Kosher Coke, available around Passover in New Atlantis Publix supermarkets because they contain cane sugar, and not high fructose corn syrup (which gives a bitter taste to the beverage). Yeah, Dr. J. is more anal retentive about his Jack and Coke than Puter is about how to make a Manhattan (2 cherries, right?).
Now Dr. J.'s favorite spirit is distilled in Lynchburg, which lies, ironically enough, in the dry Moore County of Tennessee. Dr. J. made note of this story, like many news stories, when he was packing lunches for the lil resident and med student.
You may of heard that the economy sucks. As a consequence the revenue coming into government coffers has declined. One gentleman, a Mr. Charles Rogers, of Moore County wants to stick it to 'Big Hooch' levying a $10 barrel tax on Jack Daniels's product. His argument, flawed as it hinges on the idea that Moore County is entitled to the tax, because Jack Daniels is the only game in town to tax at this point. He also favors mob rule, saying in the Tennessean, "I take the position that [state legislators] are our representatives and that they have a moral, if not legal obligation to represent the will of the people." Now Dr. J. doesn't need to remind you that our representatives are sent to represent our will within the framework of local, state, and federal law. If everyone wanted to take Dr. J.'s new convertible, that doesn't make it right for them to demand a law to be created with the sole purpose of confiscating it. Now Jack Daniels is the biggest employer in town. They bring in tourism to town, and 60% of the cost of every bottle of Jack is already various and sundry taxes. So, while this barrel tax of $10 translates to less than 4¢ a bottle, it is simply immoral to target an individual or organization for a tax that punishes success. The increased costs have to go somewhere. It may mean layoffs, less charitable giving back to the community.
Besides, if Lynchburg bites the hand that feeds them, their departure could be far more deleterious for Moore County than not having the $10 barrel tax. If Dr. J. was in charge, and he isn't, he would recommend that they stop being a dry county. I'm sure opening a few nice restaurants with liquor licenses and some nice destination liquor shops would shore up that budget real quick.
That is, until they piss that money away as well…