More on Neutrinos! (or, Moron Neutrinos!)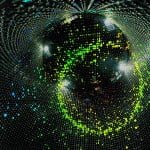 You know, we rarely talk about our Spaceflight Practical Jokes Department, which is too bad because they're doing some really cool stuff over there. Funny—dreadfully funny stuff, but still cool. And Nightfly (who doesn't wear nearly as weird a costume as you would think) is our dreadnought in charge of it. Indeed, he writes in:
Dread, awesome, munificent, death-ray-wielding Czar:

In re: faster-than-light particles: R&D got a bit tipsy last month and decided to punk all of Science in one fell swoop. The media, as usual, oversold it. Poor little prank deserved better.

Sincerely,
Nightfly
Spaceflight Practical Jokes Dept

PS: We received a message that I think must have been meant for you, but it went awry. In its entirely: "Dear Occupy Wall Street- come picket Wayne Enterprises. I am bored. Love, Batman." He must mean for it to be forwarded through the Mass Hypnotic Suggestatron.
Interesting development on the neutrino front. Now, some scientists are rejecting the relativistic delay theory that so perfectly explained the neutrinos arriving faster than 64-to-65 nanoseconds early,
Indeed, the original authors somewhat make the claim that they factored in all relativistic effects; as such, the delay caused by the two GPS satellites moving relative to each other was factored in.
Maybe: the paper did not go into specific details of this, so some camps are arguing they did, and the other camp arguing they didn't. The Czar finds himself in the latter group: we lack hard evidence (yet) that the original test factored in the satellites' own motion, and that 64 nanosecond difference is too perfect to overlook. Until the original experimenters confirm or deny what "all relativistic effects" means, we do not officially know.
The Czar hopes he doesn't have to go over there and straighten things out. And you can bank on the notion that they would fare much better against the Czar and his axe than they would against the Mandarin or GorT.

Божію Поспѣшествующею Милостію Мы, Дима Грозный Императоръ и Самодержецъ Всероссiйскiй, цѣсарь Московскiй. The Czar was born in the steppes of Russia in 1267, and was cheated out of total control of all Russia upon the death of Boris Mikhailovich, who replaced Alexander Yaroslav Nevsky in 1263. However, in 1283, our Czar was passed over due to a clerical error and the rule of all Russia went to his second cousin Daniil (Даниил Александрович), whom Czar still resents. As a half-hearted apology, the Czar was awarded control over Muscovy, inconveniently located 5,000 miles away just outside Chicago. He now spends his time seething about this and writing about other stuff that bothers him.