Maureen Dowd Is An Anti-Catholic Bigot, Part D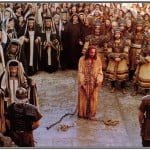 'Puter promised a wrapup to his thoughts on Maureen Dowd's cowardly, execrable column on Roman Catholicism in the public square, and here it is.
Ms. Dowd is no different than many of 'Puter's so-called Catholic friends. Many of 'Puter's friends are hard left liberals in all areas of their lives, from politics to culture to religion.
Ms. Dowd and 'Puter's friends exhibit cognitive dissonance when confronted with their two irreconcilable belief systems. For example, Catholicism teaches that as a matter of revealed Truth, gay marriage is wrong, and abortion is an absolute moral evil. 'Puter's liberal friends believe, hey, morality is relative and we should leave people to their own devices, especially if they're nice, because it's no skin off my nose.
There is nothing inherently wrong with holding either the liberal position (even though 'Puter thinks it provably deluded in most instances) or the Catholic position. The error comes in believing you can hold both beliefs at the same time, and be true to each absolutely. In order to hold the belief that one can be true to the God of Catholic worship and the god of Liberal worship at the same time is an exercise in self-delusion, and when the inherent incompatibilities are made manifest, "Catholic" Liberals are left with only a few choices: (1) deny the inconsistency exists; (2) attack the messenger; and/or (3) distort the teachings of either Catholicism or Liberalism to suit your needs, distorting the one you truly don't believe in.
Ms. Dowd, like 'Puter's friends, frequently chooses a combination of numbers (2) and (3) above. 'Puter, like several of his Gormogon brethren, has lost track of how many times he's politely had to correct family/friends/coworkers about the teachings of the Catholic Church (e.g., abortion, homosexuality, war, "social justice," etc.). When 'Puter issues his gentle correction, he's usually thanked with a heaping bowl of shut-the-f*ck-up for his efforts. This sometimes bothers 'Puter, despite his relatively thick skin and robust layer of adipose tissue. 'Puter consoles himself with the knowledge that he's right on the merits, and that, perhaps, these folks will someday either reconcile with their claimed Catholic faith, or abandon it altogether and be true to their one love, Liberalism.
None of this is to say that 'Puter is in any manner better than Ms. Dowd or his friends. Hell, some would say 'Puter's a lousy Catholic, with his fondness for drinking, cussing and lusting in his heart. But the difference is 'Puter knows he is sinful, acknowledges his weaknesses and does his best to comport with the actual teachings of his faith, despite his myriad failings. Whereas Ms. Dowd has made a different choice, to knowingly lead others astray about her secondary faith Catholicism in order to sing the glory of her primary faith, Liberalism.
And that's what got 'Puter so fired up about Ms. Dowd's mendacity. She is not only harming herself, but others as she attempts to lead them astray.'Puter hopes some day soon Ms. Dowd will realize she's living a lie. She's a member of the Liberal church, not the Catholic Church, and there's no reconciling the two.

Always right, unless he isn't, the infallible Ghettoputer F. X. Gormogons claims to be an in-law of the Volgi, although no one really believes this.
'Puter carefully follows economic and financial trends, legal affairs, and serves as the Gormogons' financial and legal advisor. He successfully defended us against a lawsuit from a liquor distributor worth hundreds of thousands of dollars in unpaid deliveries of bootleg shandies.
The Geep has an IQ so high it is untestable and attempts to measure it have resulted in dangerously unstable results as well as injuries to researchers. Coincidentally, he publishes intelligence tests as a side gig.
His sarcasm is so highly developed it borders on the psychic, and he is often able to insult a person even before meeting them. 'Puter enjoys hunting small game with 000 slugs and punt guns, correcting homilies in real time at Mass, and undermining unions. 'Puter likes to wear a hockey mask and carry an axe into public campgrounds, where he bursts into people's tents and screams. As you might expect, he has been shot several times but remains completely undeterred.
He assures us that his obsessive fawning over news stories involving women teachers sleeping with young students is not Freudian in any way, although he admits something similar once happened to him. Uniquely, 'Puter is unable to speak, read, or write Russian, but he is able to sing it fluently.
Geep joined the order in the mid-1980s. He arrived at the Castle door with dozens of steamer trunks and an inarticulate hissing creature of astonishingly low intelligence he calls "Sleestak." Ghettoputer appears to make his wishes known to Sleestak, although no one is sure whether this is the result of complex sign language, expert body posture reading, or simply beating Sleestak with a rubber mallet.
'Puter suggests the Czar suck it.