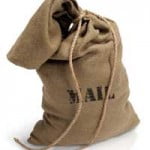 The Royal Mathematician writes in:
Baklava is a tasty honey-based pastry, Balaklava is the location of the battle of "Light Brigade" fame…
–Dr. (KN)J, Royal Mathematician to the Gormogons, Afficionado of both Baklava and Balaklava
One is a Greek Pastry


The other is a (formerly Greek) Ukranian City

Dr. J. stands corrected! Thanks for the catch.