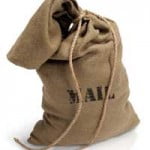 Your Czarness:

Judging by the recent posts, it seems as though you residents of the Castle have been much irritated by the Occupy Wall St. crowd and their kinfolk The 99 Percenters. Well, I think I may have hit upon an idea that will serve many, many interested parties, and perhaps reduce the level of irritation at the Castle.

"The way I think about it is, this is a great, great country that had gotten a little soft…."

So said our President recently, and it sure wouldn't do to disagree with him (talk about cranky!). In fact, I believe the Occupiers prove his point right near completely. They have expensive degrees. They lack jobs. Or at least the right kind of job. With their fondness for Northface jackets, new-fangled I-phones and organic tofu, not just any ol' job will do. Furthermore, you cannot expect these exotic members of the species to thrive just anywhere. Their environment must just as exotic as their degrees. You surely cannot expect a film studies major with a minor in sociology to work the check-out line at our local Piggly-Wiggly. Why, it would be an outrage. Besides, there is not a single gender diversity officer with 25 miles of the Trailer-Park-at-the Edge-of Town. However, could they manage? And, even though it is autumn and the local farmers are working their tails off to harvest their crops, you could not reasonably expect the 99 Percenters to work on a non-organic, non-holistic, vegan farm that produces stuff to feed and fuel the corporations. Why, the diesel fumes alone would send them screaming in search of a drum circle.

Sadly, these youth, the very flower of our nation…have indeed gotten soft.

So with apologies to Jonathan Swift, I have a modest proposal to make. Since "… it is agreed by all parties that this prodigious number of "children" [remember, even a 26-year old is a "child" in the eyes of Obamacare]…is in the present deplorable state of the kingdom a very great additional grievance; and, therefore, whoever could find out a fair, cheap, and easy method of making these children sound, useful members of the commonwealth, would deserve so well of the public as to have his statue set up for a preserver of the nation."

Since I see no plausible way of making the Occupiers useful members of our society, I propose to swap them for useful youths. What we need in this country are youths who are less soft, less fond of drum circles, less scared of hard work, and less likely to parade themselves publicly in sock-caps. And, as luck would have it, these very youths are already here, working in our fields, cleaning hotels, building buildings, etc. But they might not have secured the permission of our government to actually be here. Awkward detail, huh? So let us arrange a 1:1 swap with our neighbor nations to the south. We will grant legal status to one of your citizens, currently in residence and employed in the good old USA. In return, you must give refuge to one our highly-educated but sartorially-challenged youth. What say you, El Salvador?

It will be a win-win-win! The Occupiers will add cultural diversity to Honduras, for example, where film studies majors are lacking. This will make the Occupiers proud, since they are all about diversity. Furthermore, since they profess solidarity with the poor and downtrodden of the world, this will give them an opportunity to walk-the-walk, in say, rural Jalisco, rather than just talking or drumming about it. And above all, they will no longer have to suffer the oppression heaped on them here by the banks, the government, by…THE MAN.

But I think it would also be a boon both to our nation and to our cranky President. He has spoken of his desire to legalize those who are here doing jobs that Americans don't want to do, and the Occupiers have made it abundantly clear that they don't want jobs like "those." Obama could take credit for cleaning up lower Manhattan, among other cities, while granting a pathway to citizenship to some hard-working potential voters. We Americans would gain useful citizens in place of these soft, sock-hat-wearing, smelly Occupiers.

I can just see my statue now.

Yours from the Doublewide, JAB
One of the advantages in being here in the Gormogons is you can test a theory like this easily. The Czar called operative SC, who secretly rules El Salvador on our behalf. His reply:
We don't want 'em. We've already got 'em.

They bus down from Mexico, show up on the beaches, and expect to have paying tourists buy them drinks for doing cool surf board tricks, which consist entirely of laying on the board, paddling out, and then falling off when hit by a two-foot breaker.

At night, they sleep in doorways, or try to bum drinks off the bar owners, and in the morning wake up nastier than ever. They go bathe at the beaches, in the salt water, and announce they're going to open a surfboard shop (because of the apparent dearth of them), or maybe go into one of the poor neighborhoods and open up an organic grocery store to teach the hungry locals about locally produced soy products.

See, it doesn't matter where you put them: they're spoiled rich kids who don't want to work, and have convinced themselves the world should foot the bill. Most of them have never picked up a bill in their life because they simply don't know how.

What it will come down to, in about 30 years, is they will wake up starving and homeless one day, and realize "Hell, we were totally lied to by Star Trek." The future blows, man.

Божію Поспѣшествующею Милостію Мы, Дима Грозный Императоръ и Самодержецъ Всероссiйскiй, цѣсарь Московскiй. The Czar was born in the steppes of Russia in 1267, and was cheated out of total control of all Russia upon the death of Boris Mikhailovich, who replaced Alexander Yaroslav Nevsky in 1263. However, in 1283, our Czar was passed over due to a clerical error and the rule of all Russia went to his second cousin Daniil (Даниил Александрович), whom Czar still resents. As a half-hearted apology, the Czar was awarded control over Muscovy, inconveniently located 5,000 miles away just outside Chicago. He now spends his time seething about this and writing about other stuff that bothers him.