It's been 235 years, get over it…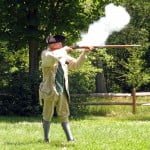 Dr. J. saw this quickie on the Drudge Report. It hails from BBC News, you know, that other news source in England, other than SkyNews. Dr. J. has a soft spot for the Murdochs. He drank beer (Coors Light, actually) in the same room as Jamie a couple of times when he was in college as we had common acquaintences. Nice chap, actually. Had no idea that he was Rupert's boy, but just a friend of a friend. But Dr. J. digresses…
So this item
is actually fun, but the BBC takes it far too seriously.
So there are these things called American Inns of Court. They sound like a fun club for lawyers. They get together once a month, they eat, talk shop. It's a hierarchical mentorship with an apprenticeship type model. There are Masters of the Bench, Barristers, Associates and Pupils. Doctors at New Atlantis Ivory Tower Medical Center do the same thing, but it's called morning rounds.
Anyway, the Temple American Inn of the Court in Philadelphia invited some British Lawyers to debate the legality of the Declaration of Independence. As a scholarly exercise it's fascinating to hear these folks discuss the legality our Declaration.
Read the article, because it's actually pretty interesting.
The Americans kept their case simple:
The Declaration is unquestionably "legal". Under basic principles of "Natural Law", government can only be by the consent of the people and there comes a point when allegiance is no longer required in face of tyranny.
In other words, the Americans lost faith in a tyrant and it was their right to say, adios.
The Brits, on the other hand tossed out some non-sequitirs:
Lincoln made the case against secession and he was right. The Declaration of Independence itself, in the absence of any recognised legal basis, had to appeal to "natural law", an undefined concept, and to "self-evident truths", that is to say truths for which no evidence could be provided.
Yeah, well, if Lincoln fought against secession it must be wrong? Right? Well, some of Dr. J.'s neighbor would beg to differ, besides it happened four score and 5 years after the Declaration. Besides, Lincoln's side won.
The grievances listed in the Declaration were too trivial to justify secession. The main one – no taxation without representation – was no more than a wish on the part of the colonists, to avoid paying for the expense of protecting them against the French during seven years of arduous war and conflict.
Ah, so the Founding Fathers were no different than the Occupy Wall Street crowd, wanting to get free stuff from the government? Wrong. The grievances were legitimate, especially given that the British Army treated colonists like crap, quartering on private property whenever and where ever they pleased, and British Tax Policies stifled growth.
Regardless, the Crown was 3500 miles away, the colonists were fiercely independent types who grew apart from His Majesty and decided it was time to go. The Declaration was a response to being declared traitors by King George.
Ultimately, everyone decided it was legit, and went out for beer.
You see, it doesn't matter whether the Declaration was legal, or not. American muskets made it legal, and for that reason, we have and treasure the Second Amendment.
Even Dr. J.'s Marxist social studies teacher from back in the day would back him up on that…