Headline: President Obama takes a Sabbatical from Being President to Run for President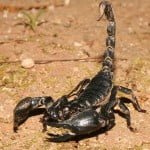 It has been Dr. J.'s observation for sometime that President Obama has been working too hard running for President and not hard enough being President. While being President does require a number of appearances and speeches, and the Bully Pulpit is there to get things done, it seems that all the President does is fly off to make speeches before throngs of admirers, followed by a well placed fundraiser on the way home. Now some will say that such is the way of the modern President, but make no mistake, President Obama gives the appearance that it is all that he does. Perhaps that is a good thing, because when he looks like he is doing his job (like at the Thursday Presser), his job numbers plummet.
Nevertheless, this perception of Dr. J.'s may not be too far from reality, as Michael Goodwin writes in Dr. J.'s favorite read when up visiting the in-laws, The New York Post:
The reports are not good, disturbing even. I have heard basically the same story four times in the last 10 days, and the people doing the talking are in New York and Washington and are spread across the political spectrum.
The gist is this: President Obama has become a lone wolf, a stranger to his own government. He talks mostly, and sometimes only, to friend and adviser Valerie Jarrett and to David Axelrod, his political strategist.
In other words, President Obama is concerned with one job in the present economy, his. In addition, if this is true, that he is really tuning out his cabinet, then he either knows that the writing is on the wall for November, 2012, or he believes a political strategy is his only route to victory, or that his other advisors are encouraging him to run the country in a manner so antithetical to his world view (i.e. genuinely move rightward from where he currently stands) that he just can't do it.
President Obama is the proverbial scorpion on the back of the crocodile. It just remains to be seen if he stings before 2012, and if not, if the crocodile decides to shake him off of its back.