Bridge repairs to nowhere…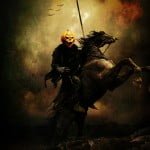 No better place to see the shackles of regulation and the failures of Keynesian stimulus than the great state of New York. The Tappan Zee bridge spans the Hudson river connecting Rockland and Westchester counties. Indeed, Dr. J. was married in it's its shadow in historic Sleepy Hollow. Two Decembers ago, Dr. J. was stuck on it for 30 minutes at about 2 AM as there was construction going on even then.
Anyway, the New York Post, Dr. J.'s favorite New York paper is writing about the politicization associated with Keynsian stimulus. Essentially, because there was bi-partisan opposition to President Obama's jobs bill in the Democratic controlled Senate, the bridge is going to collapse into the Hudson resulting in the end of civilization as we know it.
They write:
Take, for example, the Tappan Zee Bridge reconstruction project, one of 14 big-bucks undertakings tabbed this week for what the White House terms "expedited" federal review as part of a "job creation" plan it rolled out in August.
The point is to move the projects quickly "from the drawing board to completion" and "accelerate job creation."
But if the Tappan Zee project is representative, the whole thing is a charade.
Yes, Gov. Cuomo is playing along — but he knows as well as anyone that, apart from environmental lawyers, there will be precious few Tappan Zee reconstruction jobs anytime soon.
The bridge connects Westchester and Rockland counties over the Hudson River; it has been in terminal disrepair for years, if not decades, and no serious effort to deal with the problem has ever been undertaken.
Yes, Cuomo said Obama's inclusion of the Tappan Zee for quick review "is a shot in the arm for the project and a major step … [toward] putting tens of thousands of New Yorkers back to work." He even claimed work could start as soon as next year.
But there's no consensus on whether the bridge can be repaired, or must be replaced altogether.
Once that's decided, Albany will still need to complete its own environmental reviews — and then prevail in court against the inevitable lawsuits.
Oh, and did we mention? The job will cost billions — and nobody has a clue as to where the money will come from. (Yesterday, Cuomo jokingly suggested a bake sale.)
Now Dr. J.'s thrown a few hundred dollars at that bridge in the last 11 years. The current rate to cross it is $5 southbound (one way tolls are de rigeur in the northeast). Given that bridge tolls are ideally designed to pay for the cost of building, managing and maintaining bridges, Dr. J. would like to ask NYSDoT and the Thruway Authority WTF have you been doing with his toll money!
It is abundantly clear to Dr. J. that regulation and politics drag out the simplest of essential projects. It is also clear from the post article how stimulus is more of a political tool than an economic one.