Wealth and other valuable things…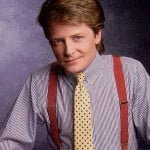 Continuing with the Democrats as redistributionist Marxists meme…Dr. J. is disappointed that the general public, unlike our friend and reader FJR, is not viscerally appalled by the degree to which our friends in power on the left have been musing out loud about how the rich aren't paying their fair share, and that they should pay more. This would be more laughable if folks, as FJR pointed out, weren't nodding along with the redistributionists, posting their propaganda on Facebook. What makes this really scary is that these self-same redistributionists have posited how much easier their job would be if they didn't have to deal with elections.
BEGIN DIGRESSION
Dr. J. had a Marxist redistributionist social studies teacher in 10th grade, so he heard all of this claptrap before, in the 1980s, about how the rich are evil, don't pay their fair share, take from the poor, and that the progressive tax code and redistribution of wealth are equitable, because all the money will inevitably end up in the hands of the fat cats anyway.
Of course all of this is horsepucky and Dr. J. took great umbrage with it, to the point of arguing every flawed point as she made it. Going to a school where academic freedom and individual expression is welcome had it's advantages. On multiple occasions, when Dr. J. had her backed into a corner, she would tell him he was racist, or greedy or that her Marxist view points were morally correct. A couple of fellow traveler classmates would nod with her, and the rest would just sit there with glazed eyes, hoping our argument wouldn't be an essay question on the next exam.
Indeed, Dr. J. was raised to believe, and still believes that, by and large, hard work results in both opportunity and success. He was also raised to believe that life's not fair but it's better to try than sit on your sofa watching Jerry Springer and sucking off the teat of government.
END DIGRESSION (Herman Melville and Neil Stephenson would be proud of Dr J.)


One of the groups susceptible to class warfare redistributionist propaganda are college students. The reason they are susceptible is because they are often times being taught and tested on propaganda as fact. Also, because their teacher is in a position of authority. But, beyond this, Marxist talking points are effective on students because, as a population, money is not the currency that they value most. Many students, including Dr. J. when he was in college worked very hard in class (from each according to his ability), and his parents covered his tuition, room, board, fraternity dues, and any necessary expenses (to each according to his need). Dr. J. covered his own pizza and beer expenses with money earned from summer jobs and tutoring organic chemistry. Students, consequently, do not value money in the same way that an adult who works for a living, and pays for their own roof over their head, food on their table, utilities, luxuries and such. So it's easy for the student to hear about rich fat cats not paying their fair share. It doesn't apply to them as they're wards of mom and dad living in a communal utopia for four years.
What do students value, then? Their precious grades! The true currency of the college campus is the grade. Students know which professors are easier graders and will often balance required courses (i.e. Organic Chemistry for pre-med) with a well placed gut course (Medieval Art). Work load of a course is also considered to determine if the class represents an appropriate return on investment. Rational economic decision making by students has probably been a significant driver of grade inflation as well.
So, how do you make students (aka current and future voters) understand the issues at hand and get them to 'vote their wallet' so to speak? Redefine this issues using a currency that they value. Students at George Mason, a bastion of conservative economics, did this and asked their fellow travelers how they felt about paying a fair share of their grades to their dumber peers. Effects, as you can imagine, are predictable.
Enjoy the theater: