Presidential Math: What Liberals Don't Get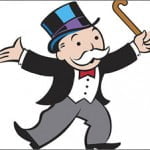 The President says we have to raise taxes on the smart and successful because, he says, it's all there in the math. Since you brought it up, Mr. President, we would very much like to see your math. Ours says something quite different.
And by "ours," we mean the American people. Sure, you can say that Americans are outraged, fed up, and favor your views, but that math doesn't check out, either. Your polls are terrible. Your own party is now openly talking primary. Liberal supporter Jay Leno called you either a huckster or a fool, depending on whether you were the guy on an informerical, or the guy who falls for the infomercial. And all Leno does is pull his monologues from the paper; even he is no pundit.
The Czar is at a point where he wonders something similar: he used to think you knew how taxation really works but simply lied about it to appeal to your base—that in reality, you knew perfectly well that you were raising taxes on small business owners and the middle class when unemployment was high, and that you knew perfectly well how terrible that would be. But your recent language in your increasingly rambling invectives makes the Czar think that perhaps, maybe, you really don't get it. Perhaps you have begun to believe your own crap, as you yourself wondered.
And to the folks who continually write the comments in blogs, and call into radio talk shows, and send out the emails, you can give it a rest, too. You cannot convince us that Bush is to blame for this mess, or that there are trillions of dollars sitting there in the pockets of wicked CEOs, or that Republicans want to kill the elderly and sick. You have converted no one to your cause, and you have even lost many of your sympathetic audience. Because they can look at the math, too, and draw very different and very real conclusions.
The average liberal, if there is such a thing (and there probably is not), has no idea how loud he is shouting to still get attention. And fewer people are listening each day. We are at a point, the polls show, where in some cases thousands of Americans per hour are moving to support Republicans in polls.
Business owners are explaining this best. Obamacare has them frightened to death. New regulations have appeared in the last three years that penalize them for hiring folks—so much so that people are testifying to Congress with evidence of it. As a result, unployment is high and will stay that way under this administration.
With unemployment high (and massively high in some demographics), personal income is down. With personal income down, you might think that spending is down. This is a Keynesian idea: if we can just get Americans to spend money, cash flow returns and business start hiring. But the nail in this coffin is that when incomes are down, the amount of money the IRS can collect is down as well. As a result, the government is starved of money. Debt skyrockets. And there are three ways to eliminate that: shrink the size over government, eliminate regulations that prevent employment growth, or both. The President is committed to none of these options.
Instead, he wants to raise taxes on a diffuse group known as the Rich. Who are they? No one really knows: he points to Warren Buffet, as an example. But Warren Buffet is uncommon: there are only a few hundred people like him in the country. And even if you liquified every invested stock option they had combined into real dollars, you could feed the government maw for long; we will be back at square one in days.
So what the President needs to do is lower the bar for whomever is classified as Rich. And ultimately, the only way he can raise enough money to get him through the next election cycle (time-wise) is to lower the definition to the oft-cited $250,000/year mark.
Perhaps that is more money than you make in a year. But nearly all of these people are small business owners. As we have explained many times, making $250,000 as a business owner is not the same thing as making $250,000 as an employee. The business owner and his business are often one in the same entity, tax-code-wise. The owner of a roofing company, a small ethnic grocery store, or a limo service finds that most of his income goes to pay down business loans, invest in capital, or cover insurance costs. He winds up being Middle Class when everything is paid for, not Rich. And he is about to see his taxes increase.
No matter what the President bellows about protecting the small business owners and middle class, his tax plan fully targets them to pay for his mistakes. This is why both Republicans and Democrats are increasingly united in insisting his Pass this Bill concept must fail in Congress. The Math does not check out.
The only way he can restore the economy, from his end, is to push for the repeal of ObamaCare and its neutering requirements on employers, and to eliminate the overhwleming regulations that hurt small business owners. Forget any talk of higher taxes. Because right now, business owners will tell you that their plan is to wait until a 2013 Republican presidency before they start hiring again. Liberal progressives have given them no other choice.
And that Math, Mr. President, checks out.

Божію Поспѣшествующею Милостію Мы, Дима Грозный Императоръ и Самодержецъ Всероссiйскiй, цѣсарь Московскiй. The Czar was born in the steppes of Russia in 1267, and was cheated out of total control of all Russia upon the death of Boris Mikhailovich, who replaced Alexander Yaroslav Nevsky in 1263. However, in 1283, our Czar was passed over due to a clerical error and the rule of all Russia went to his second cousin Daniil (Даниил Александрович), whom Czar still resents. As a half-hearted apology, the Czar was awarded control over Muscovy, inconveniently located 5,000 miles away just outside Chicago. He now spends his time seething about this and writing about other stuff that bothers him.