Obamanomics: Picking Winners and Losers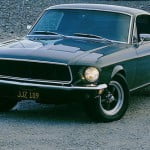 A president's foreign policy is typically referred to as their doctrine, especially if it redefines national priorities in foreign policy. The Monroe Doctrine, for example, basically European powers were not to interfere or further colonize the Americas, and America will not interfere in European affairs. Since that time, the Truman, Eisenhower, Kennedy, Johnson, Nixon, Reagan and Bush (43) Doctrine evolved, largely to address the Cold War, or in Bush's case, the war on terror.
Of note, the foreign policy escapades of Ford, Carter, Clinton and to date, Obama are ill defined. Ford wasn't around long enough. Carter, despite reports to the contrary didn't really have, or at least implement one. The Clinton Doctrine probably could be summed up fire some cruise missiles to take Monica off the front page of the Washington Post. Obama, well, Lead from Behind sounds like a nice start.
This post isn't about foreign policy, rather it's about domestic policy. Ever since Reagan took office, economic policy has been labeled <president's name>onomics.
In the case of President Obama, there has been a clear pattern the government exerting a combination of pressure and regulation to pick winners and losers of its own choosing. The auto bailout, Solyndra, Gibson Guitar and Boeing are but a few of the legion of examples of this phenomenon.
Ford Motor Company pulled an ad
where a consumer attests that he chose Ford because they did not take bailout money from the government. It has been suggested that the Obama administration was sufficiently concerned that Ford voluntarily withdrew the ad. It is not clear if that 'Chris' is an actor and that it is staged (meaning an actor acting in an advertisment, GASP!). He posts a video on youtube discussing is role in the ad.
Here's the deal. Dr. J. bought two new cars since the bailout.
One was a Ford truck. He has driven Ford trucks since graduating medical school and he loves them for all their trucky goodness. When a Comcast cable guy totaled his 2002 truck, and it was time to look for a replacement, Mrs. Dr. J. suggested we look at a GMC Yukon or Chevy Suburban as her sister has the latter. Dr. J. politely declined specifically because of the bailout. We looked at a Pilot but it had no leg room, so we were back in the Ford showroom and drove off the lot in a shiny big ole truck.
So take it from Dr. J., the Ford advertisement, real or a fictitious isn't far off the mark because that selfsame bailout insured that Dr. J. (a real person making a real rational economic decision) kept on driving past the GM lots when it was time to replace the 2002 truck.