Income vs. Wealth vs. Employment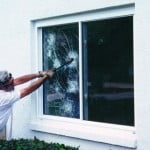 Recently there has been a lot of hay made about Obama's stimulus, Keynesian economics, space aliens, etc. but there is an underlying problem that needs addressing. This problem is the misconceptions between income, as a benefit of employment, and wealth. As I pointed out before, some who either don't get it (sometimes that's a by-product of being liberal and buying into the party line or what's cool to think versus thinking it out for oneself) or actually are Keynesians believe that employing persons for the sake of employment isn't sufficient to create wealth and grow our economy. We need to employ people to create goods and services and for them to use their income (from employment), in turn, to purchase goods and services. The previous example that was used was the Boston "Big Dig" and that it might make sense to, essentially, dig a ditch and fill it in so that they are employed. This is the kind of work that government stimulus can "create". But that does little to nothing for the broader economy. There is no added benefit to the community. No new good or service created and all we have is some tilled soil.
In Henry Hazlitt's book, "Economics in One Lesson", in a discussion of the fallacy of machines (automation) causing unemployment states:
The real result of the machine is to increase production, to raise the standard of living, to increase economic welfare. It is no trick to employ everybody, even (or especially) in the most primitive economy. Full employment -very full employment; long, weary, back-breaking employment-is characteristic of precisely the nations that are most retarded industrially.
Does that fallacy remind you of anyone in particular? How about President Obama in a June 2011 interview with NBC News where he says that it is not his administration's policies causing companies not to hire but because of increased automation in our society:
"There are some structural issues with our economy where a lot of businesses have learned to become much more efficient with a lot fewer workers. You see it when you go to a bank and you use an ATM, you don't go to a bank teller, or you go to the airport and you're using a kiosk instead of checking in at the gate."
Let me jump to a post by Matt Yglesias over at ThinkProgress. In response to a tweet from AceOfSpadesHQ he writes (in part):
But the way the dialogue works is that first a Keynesian observes that fiscal stimulus can increase growth in a depressed economy. Second, as an attempted reductio, a conservative says "if that was true, then you could increase growth by breaking a bunch of windows." Third, the Keynesian accurately points out that you could, in fact, increase growth by breaking windows. Fourth, the conservative accuses Keynesians of wanting to break windows or believing that window-breaking increases wealth. But nobody ever said that! The point is that we have very good reasons to think smashing windows would be a bad idea—there's more to life than full employment—and that's why Keynesians generally want to boost employment by having people do something useful like renovate schools or repair bridges.
Read that carefully. "Third, the Keynesian accurately points out that you could, in fact, increase growth by breaking windows". Wrong. You won't increase growth. You would temporarily increase employment and shift capital resources but growth of the economy (which is the topic at hand and implied in this dialog) as frequently measured by GDP would not increase. Having the glazier fix windows keeps him employed and, yes, he could spend that income which THEN could increase growth but it would be better if the glazier was installing new windows on a new shop that had new services or goods to offer the community. Second, renovating schools and repairing bridges are all good and needed but again that is maintaining a current level (or it should be if we plan correctly that schools need periodic renovation and bridges need periodic repair). It isn't growing the economy. It's time for the government to get out of the way, for the country to accept that we'll have some painful times ahead with unemployment, and to roll up our collective sleeves and get to work.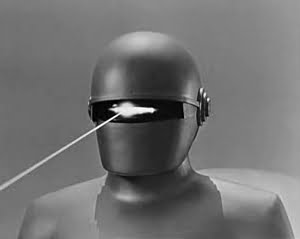 GorT is an eight-foot-tall robot from the 51ˢᵗ Century who routinely time-travels to steal expensive technology from the future and return it to the past for retroinvention. The profits from this pay all the Gormogons' bills, including subsidizing this website. Some of the products he has introduced from the future include oven mitts, the Guinness widget, Oxy-Clean, and Dr. Pepper. Due to his immense cybernetic brain, GorT is able to produce a post in 0.023 seconds and research it in even less time. Only 'Puter spends less time on research. GorT speaks entirely in zeros and ones, but occasionally throws in a ڭ to annoy the Volgi. He is a massive proponent of science, technology, and energy development, and enjoys nothing more than taking the Czar's more interesting scientific theories, going into the past, publishing them as his own, and then returning to take credit for them. He is the only Gormogon who is capable of doing math. Possessed of incredible strength, he understands the awesome responsibility that follows and only uses it to hurt people.