The FDA gets it wrong, again!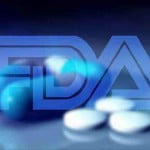 Dr. J. has finally gotten around to this news item that is near and hear to his heart (no pun intended), an item which just goes to show, you can't predict the logic (or lack thereof) of the FDA.
You may recall the controversy over Avastin, a biologic agent (read antibody) used to treat cancer (discussed here by our Volgi). While it is still FDA approved for many cancers, its labeling for breast cancer was removed. While there appears to be benefit in the breast cancer population, it barely outweighs the nasty side effects of the drug (including an increased risk of bowel perforation). Now sure it may help a select group of breast cancer recipients, and it may harm a whole other sector of the population, but the FDA withdrawal implied that cost/benefit analysis was involved. Truth be told, that's an issue for insurance company actuaries and CMMS, but not the FDA.
Well, the FDA now approves a drug for new indication, and Dr. J. believes, again, that it is not for the right reasons.
Atrial fibrillation (AFib) is an arrhythmia that affects the upper chambers of the heart, causing it to beat irregularly, and often times too fast. While the rhythm/rate can be managed a number of different ways, the big problem with AFib is that it increases your risk of stroke. Since the 1990s until last year, the way we reduce the risk of stroke is with the blood thinner Coumadin (warfarin) or in patients at high risk of bleeding, aspirin (which is not so good). Last year Pradaxa (dabigatran) was added to the list of available blood thinners. The advantage is that it is a twice daily medication (meaning shorter acting and can get out of your system faster) that reduces your risk of stroke more than warfarin with about equivalent bleeding (a little more in the gut, a little less in the head). It also does not need blood tests and dose adjustments like Coumadin does. Pradaxa does not have FDA approval to prevent clots in orthopedic surgery patients in America but it does in Europe. The reason is, we use higher doses of enoxaparin (low molecular weight heparin) in the US than they do in Europe.
All is right with the world, right? Right.
Xarelto (rivaroxaban) is another blood thinner that has FDA approval for preventing clots in ortho patients in America.
They did a trial called 'ROCKET-AF' to study if the once daily drug is as good as Coumadin if not better. There were some major flaws in the study that are actually quite important.
First of all, Coumadin only reduces your risk of stroke if your % time in therapeutic range is 65% or more. In this study the patients on warfarin were in range 55% of the time. The study met the bar of 'non-inferiority' to Coumadin, but in this case it was equivalent to inadequately managed Coumadin.
Second, they claim that they were not only non-inferior, but superior to Coumadin, but in order to pull that off, they analyzed by 'on treatment' rather than 'intention to treat.'
On-treatment analysis means they compared the people actually taking the drug against who were actually taking Coumadin, including those who crossed over from the Xarelto group. A more stringent method (and indeed the standard) is intention to treat. What that means is that the group you start with is the group you are analyzed. Intention to treat is more 'real world' because it adjusts for patients who can't tolerate the drug.
Third, there was bleeding in patients as they switched off of rivaroxaban suggesting they need a better strategy for switching.
One of the FDA reviewers brought these concerns to the FDA's attention. Despite this reviewer's concerns, the FDA voted 9-2-1 in favor of it's approval. They did have questions, including the generalizablity of the data given that it was a 'higher risk population' studied compared to the Pradaxa study. They pondered if twice daily dosing might have worked better. The makers of Pradaxa did a careful dose finding study before doing it's pivotal trials that showed that 150mg twice daily was better than 300mg once daily. Given that a third drug (apixiban) is also twice daily dosing, it makes one wonder.
Speaking of apixiban…the same week that all the Xarelto drama went down, the head-to-head trial ARISTOTLE comparing apixiban to Coumadin was presented at the European Society Cardiology meeting. There was a 21% relative risk reduction with regard to stroke (1.6 vs. 1.3%)and a 33% relative risk reduction in bleeding (3% vs. 2%) compared to well controlled warfarin. So, it hit the bullseye of a better ying and yang vs. warfarin. It's still 6 months or so before FDA approval, but it's a winner.
Now fortunately, the FDA did not punish Xarelto because apixiban looked better (the same week) and because there is already dabigatran which is also better than warfarin, but Xarelto should not have been approved for AFib on it's own merits.
The FDA probably believed that having another drug out there sooner, rather than later, would lower costs, and it provides an alternative (albeit a potentially poorer one) to warfarin and Pradaxa. So, they are still in the business of picking winners and losers for reasons above and beyond what is the smartest way to move forward. Given that aspirin is already a readily used poorer alternative, and apixiban has shown similar bleeding with greater efficacy, than aspirin in the AVERROES trial, it and Pradaxa will be waging war in fight over the AFib market.
The next war in the blood thinning arena is for the treatment of deep venous thrombosis and pulmonary emboli (blood clots in the big veins that potentially go to the lungs). Pradaxa already has a leg up with a study where it tied warfarin, as does Xarelto. Longterm follow up studies will probably determine approval for that indication. Apixiban has a study that will be completed in 2013.
Dr. J. believes that the free market will ultimately squeeze Xarelto out of the AFib arena. He truly believes that it should never have been given that indication without further studies (perhaps a twice daily dosing study). That being said, it is a good drug for other indications, like blood clot prevention in orthopedic surgery, and in the future, in all likelihood, treatment of blood clots. The FDA should do what it's best at and focus on safety and efficacy and get away from the voodoo of deciding cost-benefit. The guiding hand will handle that aspect nicely without their help.
Trust Dr. J. He doesn't look for arsenic in everything, or have a book to sell you.