Dr. J. requests a consultation from Dr. K.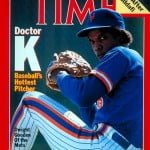 Dr. Charles Krauthammer is one of Dr. J.'s favorite pundits. He is brilliant, a skilled writer and has a medical degree, to boot. He is wheelchair bound, due to a diving accident back in medical school, but you would never know it, because he doesn't wear his disability on his sleeve. Dr. K. just goes about his business, for which he deserves a lot of credit in the 21st century.
Anyway,
his column today
at National Review Online is a brilliant analysis of the drama that is Obama.
He writes:
The authentic Obama is a leveler, a committed social democrat, a staunch believer in the redistributionist state, a tribune, above all, of "fairness" — understood as government-imposed and government-enforced equality.
President Obama is through with dipping his toe into the Clintonian triangulation water because, one, it pisses off his base, and if he has any true support, it's his base's support, and second, it repulses him to be anything but himself, the far left liberal ideologue who calls for 'tax hikes on the rich' and more government spending even if those things will destroy the economy, because it's more important to be fair and make everyone equally miserable than unevenly prosperous, as a rising tide may raise some boats more than others. He wasn't just talking about lowering sea levels while running for office, he was talking about flattening wave and tides.
While the Czar has been
repeatedly
saying
that
'the writing is on the wall' for President Obama, and that he is destined to be a
One Term President™
, Dr. J. is not so sure. The President has the bully pulpit, a bill killing Senate majority leader who has little to fear because he has 5 more years before his next election, $1B in campaign cash, a union ground game machine, and a group of Republican candidates who each have a flaw potentially sufficient to drive down Republican turnout in 2012. He just may be able to convince sheeple with short term memory that the house Republicans are to blame and that more cowbell is the way to go, and that frightens Dr. J.