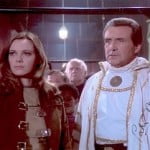 Often times when one thinks they see a UFO, it turns out to be a weather balloon. Today we are seeing the first glimpses of a 'jobs plan' by President Obama, but Dr. J. is concerned that all it is is a trial balloon.
It is being suggested that President Obama wants to 'spend' (the tax cut isn't spending in Dr. J.'s book, but for the sake of argument) $300B on continuing the payroll tax cut through the election, extending unemployment benefits through the election, kickbacks to Big School (school and other construction projects); all without offsetting spending cuts in order for to it be defect neutral.
Now like many of the President's previous proposals, this won't help the economy. It will only, if anything, help limp him through to the election, because key constituencies's votes are being bought with taxpayer money.
First, if the payroll tax cut expires, folks for whom that 2% makes a financial difference will notice it so by extending it, their loyalty is bought. Extending unemployment does the same. And who does public works programs make happy, those who enjoy the largess of those projects.
It's been rehashed to death
here
and
elsewhere
that Keynesian economics does not improve the economy. Furthermore, if we are concerned that our bond rating has dropped, another $300B of deficit spending will make that worse.
So, two things are going one. One, the President is floating a proposal trial balloon, and then when it gets trashed by the right (and legitimately so) he can adjust his speech in a manner to permit him to go after the so-called obstructionists in Congress, opponents at the Republican Debate, and the punditocracy on the right, building sympathy with Joe Sheeple, the mushy moderate who allegedly wants the President and Congress to hold hands and sing Kumbaya. Also he's checking the pulse of America prior to his speech to see how doubling down on more cowbell will workout.
After the speech tomorrow night, the punditocracy on the left will be talking about how this is the beginning of President Obama's 'comeback.' 'President Obama's Comeback' is the left's competing meme with 'One-term President' and 'He made things worse!' Why will that be their meme? Because we all love a comeback unless you are a Phillies fan, like Dr. J., and hoping they can clinch before Atlanta catches up. Dr. J. still has flashbacks to the 1964 Phillies.
So make no mistake (DRINK!),
you will see
'more of the same' during tomorrow nights campaign speech before a joint session of Congress, but it will be neatly wrapped in trial-balloon and poll tested rhetoric and a healthy dose of hateraide for his opponents.
So, if you want a simple prescription for economic health from Dr. J., here it is:
1) Cut government spending, the Ryan plan is the best plan at present for this.
2) Address (phase out) entitlements
3) Cut taxes and simplify the tax code in a permanent manner that is preferably neutral for taxpayers.
4) Go Jason Voorhees on the CFR (Code of Federal Regulations).
In other words do things that give employers reral confidence to take their capital off the sidelines and get America back to work.