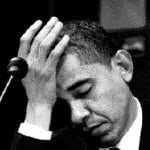 By law, every ten years, everyone in the United States gets counted and congressional districts can be adjusted so the population in each district is roughly equal to preserve an equal representation in Congress by the 435 elected representatives. The 2010 Census put the population at 308,745,538 which puts the population target for each district at roughly 709,760. This process is called redistricting but it gets befuddled with gerrymandering. Let me clearly define it just in case people have a cloudy definition: gerrymandering is manipulating voting districts in order to give advantage to a particular group, generally preserving the incumbents. The democrats, as evidenced by several pieces of intelligence that GorT is privy to, have become to ramp up the GOP is trying to cheat everyone next year through gerrymandering. Redistricting can occur more frequently and the goal really should be to provide the best representation of the population for a particular area.
As a result of the Census states gain and lose congressional seats. The 2010 adds seats for Arizona, Florida, Georgia, Nevada, South Carolina, Texas, Utah and Washington. Ten states will be losing seats: Illinois, Iowa, Louisiana, Massachusetts, Michigan, Missouri, New Jersey, New York, Ohio and Pennsylvania. Based on a recent Gallup poll, each one of the 10 states losing seats is politically aligned closer to the Democrats while 5 of the 8 states gaining seats aligns closer with the Republicans.
The one state, in particular, that I've heard mentioned is Pennsylvania. However, simple searches will reveal news articles where the Democrats are the ones in the spotlight for potential gerrymandering activities – including Illinois, Massachusetts, New York and Maryland. It will be interesting to hear the political wars that go on as these accusations come forth.
Will it matter next year? The redistricting could play a role and therefore the potential for gerrymandering is real. Six states that voted for Obama in 2008 lost seats and six states that voted for McCain gained seats. While not a major shift in the electoral college balance, it is a trend worth noting.
The wunderkind President Obama is facing many issues and while most liberals remain ardent supporters, there are those looking for alternate candidates (as we've discussed before) and now, his top political advisor, David Axlerod, is setting the stage for next fall:
We have the wind in our face because the American people have the wind in their faces. This is going to be a titanic struggle
and according to Reuters:
Axelrod said the electoral landscape in 2012 could be shaped by so-called Super PACS (political action committees) — fundraising organizations that can pour money into U.S. elections — creating a "menacing kind of war game."

Super PACS were made possible by a 2010 U.S. Supreme Court decision that lifted many spending and contribution limits for political donors, including corporations and labor unions.

"I've been concerned about money and politics for a long time. … The risk is to return to a sort of Gilded Age where special interests can buy a congressman or even a president. It's not healthy," he said.

Obama's team will have the resources to combat an anticipated barrage of Super PAC spending in 2012, Axelrod said. "They may not be equal resources to what is arrayed against us, but they will be adequate."
Did you see what he did there? In the first, short quote, he subtly aligned the President with the American people as both groups have the wind in their face. The problem is there is really two winds to talk about: the wind of the economic situation, lack of job growth, government spending, etc is the wind facing the American public and the blowback for ObamaCare, lack of job growth, failed Stimulii, etc. is the wind facing the Obama Administration. Also note in the second section how Axlerod is trying to distance the Obama Administration from the SuperPACs. Reuters correctly points out that the decision opened avenues for groups – including labor unions who are almost always aligned with the democrats – to fund or increase funding of campaigns. One SuperPAC of note is the one that made all the press when comedian Stephen Colbert filed for his PAC. Do not be fooled by Colbert's on-screen personality, he is clearly a democrat and his PAC will likely fund only democrats.
One should go back and re-read the Czar's post here where Axlerod was on the other side of this messaging.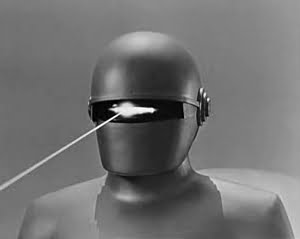 GorT is an eight-foot-tall robot from the 51ˢᵗ Century who routinely time-travels to steal expensive technology from the future and return it to the past for retroinvention. The profits from this pay all the Gormogons' bills, including subsidizing this website. Some of the products he has introduced from the future include oven mitts, the Guinness widget, Oxy-Clean, and Dr. Pepper. Due to his immense cybernetic brain, GorT is able to produce a post in 0.023 seconds and research it in even less time. Only 'Puter spends less time on research. GorT speaks entirely in zeros and ones, but occasionally throws in a ڭ to annoy the Volgi. He is a massive proponent of science, technology, and energy development, and enjoys nothing more than taking the Czar's more interesting scientific theories, going into the past, publishing them as his own, and then returning to take credit for them. He is the only Gormogon who is capable of doing math. Possessed of incredible strength, he understands the awesome responsibility that follows and only uses it to hurt people.