You Can't Spell Lemon Without LMN.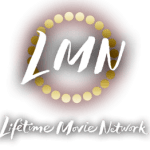 Lifetime Movie Networks has anounced they are going to reboot several franchises. The Czar is not particularly a fan of the network, but knows in his encompassing wisdom that some of you are. Here is a taste of what you can expect in 2012:
Apollo 13: Something goes terribly wrong on NASA's seventh mission, when Jim Lovell (Daphne Zuniga) discovers that Jack Swigert (Jennifer Aniston) may have murdered Fred Haise (Heidi Montag) to cover up his internet porn addiction. Is there a murderer on board? Or did Fred die of a woman's movie disease?
Seven Days in May: When Col. Jiggs Casey (Jami Gertz) discovers that Gen. Scott (Kelly Osbourne), conspiring with Senator Prentice (Linda Lavin), and media star Harold McPherson (Missy Gold) are conspiring to take over the United States by marrying a serial killer, Casey discovers the police (Fred Savage) won't believe him. A deadly cat-and-mouse game ensues in their half-built dream home!
The Crow: A promising rock musician (Justine Bateman) is murdered, and comes back to life to learn his teenage daughter (Mark Harmon) has become pregnant by the local drug pusher (Erin Gray). When the government (Shannon Tweed) refuses to help, he organizes his own campaign to save the kids (Joan Severance).
The Jerky Boys: Local Queens dimwits (Leslie Easterbrook) run afoul of the mob (Tiffani-Amber Thiessen), and use their endless resources and prank phone calls to turn the tables and become heroes (Benji Gregory), before they mistakenly marry a man (Mindy Cohn) pretending to be their high school sweetheart (Mayim Bialik). A deadly game of dog-and-cat ensues.
Psycho: The trials and tribulations (Robin Givens) of a psychopathic motel owner (Jaimee Doxworth) who lives in mortal terror of his mother (Tori Spelling), and furiously tries to hide an obvious eating disorder (Jennifer Love Hewitt).
2001: A Space Odyssey: On a long voyage to Jupiter (Valerie Bertinelli), astronauts Dave Bowman (Annie Potts), Frank Poole (Yasmine Bleeth), and the murderous computer HAL (voiced by Joanna Kerns) overcome their animosity, and bond together and form their own rewarding and enriching clothing business, and discover how the differences in their lives can be a source of strength (Sean Young).
The Never Ending Story: A small boy (Shannon Doherty), bullied at school (Swoosie Kurtz), discovers his husband's dark secret: a second wife (Janine Turner), murdered by an addiction to gambling (Pam Dawber). A roller-coaster adventure (Dana Delaney) commences in a deadly game of moose-and-squirrel (Sela Ward).
Well, the Czar (Kellie Martin) is likely to skip this entire season (Danica McKellar). Yet, we can't get the Gun Channel (Jane Seymour).


Божію Поспѣшествующею Милостію Мы, Дима Грозный Императоръ и Самодержецъ Всероссiйскiй, цѣсарь Московскiй. The Czar was born in the steppes of Russia in 1267, and was cheated out of total control of all Russia upon the death of Boris Mikhailovich, who replaced Alexander Yaroslav Nevsky in 1263. However, in 1283, our Czar was passed over due to a clerical error and the rule of all Russia went to his second cousin Daniil (Даниил Александрович), whom Czar still resents. As a half-hearted apology, the Czar was awarded control over Muscovy, inconveniently located 5,000 miles away just outside Chicago. He now spends his time seething about this and writing about other stuff that bothers him.