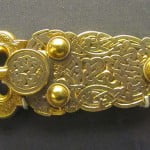 Paul Ryan penned this editorial in the Wall Street Journal today.
Please go ahead and read
it
.
No seriously, go read
it
.
Now go and email it to 10 of your friends, tweet it and put it on your Facebook page.
In it he elegantly chastises the Democratic leadership in Washington D.C. for ignoring the fiscal cliff that's looming on the horizon and now that this Kabuki debt ceiling crisis is past us, he renews his clarion call for fiscal sanity.
Ryan makes his point succinctly, and respectfully. He doesn't call anyone a terrorist:
Even the president seems to understand that the status quo of these programs is unsustainable. As he put it during a press conference on July 11, "If you look at the numbers, then Medicare in particular will run out of money, and we will not be able to sustain that program no matter how much taxes go up."
On this point, Mr. Obama and I couldn't agree more. Where we disagree is over how best to confront this problem.
Paul Ryan repeatedly and unceasingly asks, "Can we act like grown ups and address this now?"
Therefore, it is clear that the solutions to the our fiscal crisis, which hasn't gone away with the opening of a new credit card, are that federal spending has to be CUT significantly and the private contribution to GDP must grow.
If our representation in Washington is incapable of dealing with this issue then 2012 must be 2010 2.0.