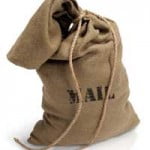 Your Mandarin received this message from operative HRE who is currently stationed in the hinterlands…
Dear Mr. Mandyrin,
I read your post on the mission at your parish, and I have to agree with your analysis 100%. Unfortunately for the people of a parish, missions are a mixed bag- I've had some that were great, some that were boring, and at least a couple that were similar to yours in the parishes I have experienced. I remember one in particular from being a deacon where the friar spoke for about 20 minutes at the vigil Mass. The pastor spoke to him about it and asked him to pare it down (because it was boring as hell, truthfully). So, the next morning he spoke for 21 or so minutes at one Mass and about 25 at the other. I think this (like your mission priest's opinions) really meant that less money was given- people (definitely including me) just wanted it to be over, and usually they care about the missions.
Also, the people who go around all the time and give those talks are too often out of touch with reality. They get wrapped up in their own ideas and their confirmation bias goes haywire, until they think people want to hear that crap about capitalism and such (when that's likely to be just the Paulist Center in Chicago and their ilk) instead of how their dollars will go directly to feeding people in their souls and bodies. This also gives an unfortunate view of priests, which is something most Catholics don't want, but these priests just seem to want to shoot themselves right in their feet.
I hope you are able to chat about that mission with your fellow parishoners, and I hope they enjoy your analysis, because it's exactly right. Thanks for the great posts!
God Bless,
Operative HRE
Operative HRE your Mandarin is grateful for your kind words.

The Mandarin, whose real name is 吏恆, joined the order in 1309, and introduced the Gormogons into England during the 18th Century.
The Mandarin enjoys spending time with his pet manticore, Βάρἰκος, or Barry (who can be found in the Bestiary). When not in the Castle…well, frankly, nobody is quite sure where he goes.
The Mandarin popularized the fine art of "gut booting," by which he delivers a powerful kick to the stomach of anyone that annoys him. Although nearly universal today, the act of gut booting or threatening someone or something with a gut boot is solely due to him.