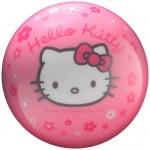 Wow, we have the smartest readers in the world. Thank goodness you readers wind up writing half the stuff on here. Check this bad boy out from NR:
Dread Czar,

Nice post on the Higgs – much better than most of the news coverage I've seen so far. Thought I ought to clarify one thing though. Photons actually are massless – when you mentioned radiation pressure from a laser, that happens because photons can still carry momentum. In special relativity, momentum isn't the usual mass*velocity they teach in high school – in fact, for a massless particle, the momentum has the same magnitude as the total energy (Planck's constant*frequency), since there's no rest mass (provided you're using natural units, where c=1).

Keep on Gormogonin,'
See? How cool is that? And thanks for the clarification on radiation pressure. The Czar is smarter now, but to be fair, when he learned physics, it was from a Tatar shaman who was always trying to cure everything with vodka. As kids, we were sick a lot.

Божію Поспѣшествующею Милостію Мы, Дима Грозный Императоръ и Самодержецъ Всероссiйскiй, цѣсарь Московскiй. The Czar was born in the steppes of Russia in 1267, and was cheated out of total control of all Russia upon the death of Boris Mikhailovich, who replaced Alexander Yaroslav Nevsky in 1263. However, in 1283, our Czar was passed over due to a clerical error and the rule of all Russia went to his second cousin Daniil (Даниил Александрович), whom Czar still resents. As a half-hearted apology, the Czar was awarded control over Muscovy, inconveniently located 5,000 miles away just outside Chicago. He now spends his time seething about this and writing about other stuff that bothers him.