Republicans Kill Old People on the Altar of Mammon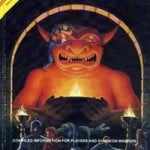 Dr. J warned the Republicans that President Obama wouldn't play fair.
Today alone, 'Turbotax' Tim Geithner
advocated
that an agreement occur now so that it can 'get done' by August 2nd. In his speech to Women in Finance Investment he toes the White House line calling for the Republicans to cave on tax increases. He is clearly playing the good cop, trying to make the White House sound sensible and the Republicans sound unaccommodating.
Jeff 'No Corporate Tax For Me' Immelt, at a jobs summit at the US Chamber of Commerce blamed the debt ceiling, while the Chamber President suggested uncertainty in the economy and excessive regulation were to blame. Immelt's solution is to clear the books of the out of date regulation, which is a non-sequitir because the up-to-date regulation is part of what's keeping capital on the sidelines, along with President Obama's desire to tax more and spend more policies. Dr. J. doesn't have to explain microeconomics to our gentle readers. They no better than this.
This gets us to President Obama's move today (the Bad Cop move, so to speak). President Obama is taking
oldest trick
in the Democratic playbook. He's saying that if the debt limit isn't raised by 8/2, then on 8/3 he cannot guarantee that Social Security checks will go out. He's scaring old people and hoping they will then manic and pressure their representatives.
One of the other tropes that comes up as well is that, "Republicans deficit spend too, so they're hypocrites if they want to cut spending." If you're an alcoholic and I've had a hangover in the past, and regretted it, I'm not a hypocrite to tell you you need to quit drinking. That being said,
GorT gracefully showed us yesterday
that the squishy post-newt Republicans weren't as bad as the Democrats of late.
Economics woman-crush. Mercatus Center Fellow, and Cato Institute Scholar, Veronique deRugy, saves us 1000 words with this lovely graph.
Going in Chronological order. While Reagan worked with Tip O'Neill and a Democratic controlled house, the worst that was about 25¢ of every dollar was borrowed. After the Reagan Tax Cuts, revenues GREW and the amount of money borrowed dropped. Borrowing increased during the GHWB years which were a blur for Dr. J. The Tech Bubble coupled with bicameral control of congress by the R's allowed them and President Clinton to enjoy surpluses until 9/11 and the recession. After 9/11 there was an increase in borrowing to 1980s levels. This got the Republicans kicked out of congress despite a steady drop in borrowed dollars, again due to increased revenues from the Bush Tax Cuts. In 2007, we begin to see the effects of the Reid Pelosi era. GWB has his share of the blame for not VETOing them and shutting down the government. (That's what Dr. J. would have done). The final inflection point in 2008 is a consequence of TARP, Porkulus and perhaps Obamacare (though the real pain doesn't begin until 2014). The table is a nice little history lesson.
Unfortunately, Senator McConnell has taken the
bait
. He is proposing some parliamentary nonsense (caving) where the debt ceiling gets automatically raised $100B while they ponder things. He will entertain a request for $700B in exchange for a NON-BINDING proposal to cut spending. Now President Obama offered a non-binding executive order in order to convince former Congressman Stupak to vote for Obamacare. As we all know, that executive order
worked out great
.
The Republicans hopefully have learned that President Obama and the Democrats are more concerned about winning and getting their way than doing what's right. They're also scared about not getting their way, hence their behavior. If the Republicans hold fast to conservative principle, it will serve them and our nation quite well.