Real Simple: Debt Ceiling Edition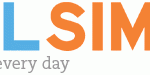 An open letter to the House Republicans:
No matter how hard the White House, the congressional Democrats, and the media make dealing with the debt ceiling sound, like the magazine, it's Real Simple™.
You were not sent to Washington to be nice, compromise, meet halfway, or get along. The large majority of voters that gave you the majority in the House gave it to you for one reason, and one reason alone. That is to be a check AND a balance on team Obama/Reid (now with less Pelosi).
It was very clear from what Dr. J. saw on the news this week, that the media will paint you as unreasonable unless you meet the President halfway (i.e. cave and increase taxes). They want you to blink. They want you to give him his way and they will act like you are crazy unless you give him everything he wants.
Here's the kicker. Once you do cave, they STILL WON'T LIKE YOU.
There are these things called principles and you have to stand by them. You have the facts on your side, so use them and be undeterred.
We are at this crucial juncture because the Democrats, for the last two years, refused to do their job (pass a budget or two), rather they chose to live hand to mouth (continuing resolutions), while running up dad's credit card on such niceties as the stimulus and Obamacare. They tried to hide how much they've spent by repeatedly raising the limits on the cards, shrinking the dollar and also blaming you for carrying a smaller balance on yours. THEY DID IT WITHOUT YOUR HELP. Your hands were tied for two years. Seriously. I don't even know why you bothered to show up.
This is what you need to do:
1) Do not raise the debt ceiling unless you get the Democrats to go along with a 2011 budget that includes major cuts and entitlement reform. In other words, the Ryan Budget or a modified version thereof. Dr. J. is talking real cuts, not any of this parliamentary crap that the D's are better at than you are.
2) Do not raise taxes. Raising taxes will kill you with your base, will further worsen the economy, and it will make them happy that they broke you. Any tax reform must have a generally neutral effect on the taxpayers. Dr. J., for example paid 21% of his earnings in Federal income tax. Dr. J. thinks anything over 15% is way too much money, but that's a debate for another day. If you take away Dr. J.'s mortgage, charitable donations, child or home office deductions, you darn well better be lowering his rate, so he's still on the hook for no more than 20% (±1%) otherwise he will have to break out the
force lightning
.
The people who voted you in pay the taxes, and they are sick and tired of seeing their hard earned money be spent wastefully by the Democrats, with whom they do not share their values, in order to stay in power with bribery and patronage (aka transfer payments). By the way, if you think about getting wasteful with our money yourselves, think back to 2006 for what will happen to you, except this time, it will be in the primaries.
3) Pass a law saying that the interest on the debt gets paid first. Then other obligations. We fortunately bring enough money in right now that we can pay our interest.
4) Once you pass the right budget that includes real cuts, but also increases in the debt ceiling AND says that interest gets paid first, WALK IT TO THE SENATE and give it to them. Harry can ignore it at his peril.
5) Once you've done due diligence, and it gets ignored in the Senate again, you can blame the D's. The people will know the truth.
As Dr. J. has said before, stay principled and do not blink. Your voters did not send you there to meet the left half-way, to walk towards the cliff rather than run. You were sent to turn the ship of state around. Or at least stop it until reinforcements arrive in 2012.
Or as I said to Lord Vader, "Do what must be done… do not hesitate. Show no mercy."