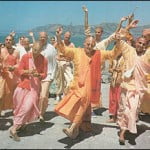 Richard Cohen pens a singularly un-self aware column in today's Washington Post. Mr. Cohen's central premise is Republicans are a cult.
Republicans are a cult because they have "replace[d] reason with feverish belief." Mr. Cohen then goes on to list several issues on which he believes Republicans have tossed reason out the window, and bitterly cling to backwards, unenlightened views, agains all evidence to the contrary.
Here are Mr. Cohen's examples of cultish behavior:
1. Many Republican presidential candidates have signed Grover Norquist's Taxpayer Protection Pledge, which forbids tax increases unless offset dollar for dollar with spending cuts.
2. Many Republican presidential candidates have signed the Susan B. Anthony's List Pro-Life Leadership Pledge, which promises actions in conformity with a pro-life ethos.
3. Many Republicans believe that Keynesian stimulus spending did not meaningfully contribute to the end of the Great Depression.
4. Many Republicans believe that anthropogenic global warming is a hoax perpetrated by liberals in order to grab more power over their lives.
For these sins, Mr. Cohen deems Republicans to be Jonestowners, all set to follow their leadership blindly to their death.
Permit 'Puter to present the flip side of each of Mr. Cohen's arguments.
1. Many Democrats, including the current president, believe fervently that spending cuts "hurt the poor," and that the only way to deal with our current cash shortfall and ballooning national debt is to tax the snot out of the rich.
2. Many Democrats refuse to consider even minor restrictions on the unfettered exercise of a "woman's right to choose" (a/k/a infanticide), such as partial birth abortion restrictions, waiting periods and parental notification.
3. Many Democrats ignore the fact that our recovery from the Great Depression did not occur until post-World War II, when the world's leading industrialized nations lay in shambles, leaving the United States the only functioning manufacturer.
4. Many Democrats ignore equally plausible explanations for AGW, such as increased solar activity, and further blithely ignore the multiple hoaxes used to shore up the flagging case for AGW based energy restrictions.
Republicans have their issues, to be certain, and 'Puter's pointing out similar issues with Democrats does not disprove Mr. Cohen's claim that some Republicans behave irrationally. One can be a hypocrite and be correct at the same time. 'Puter's point is not "Republicans good, Democrats bad," but rather an admonishment to be fair in one's criticism.
Mr. Cohen's column smacks of a smug meanness, an "I know better than you stupid Republicans, for I am a Democrat, the acme of human evolution" attitude. There are ways to show your opponents are hypocrites, or wrong, without coming across as an ass. Asking hard questions and insisting on responsive answers works. Insulting your opponents, and ignoring the very same inconsistencies of your own side doesn't work as well. Perhaps Mr. Cohen misses 'Puter's point, as he seems to have replaced reason with feverish belief.
Mr. Cohen may be correct that Republicans are wrong on the issues. But painting a cartoonish picture of all Republicans, and pretending such behavior is not equally prevalent among Democrats causes 'Puter to doubt Mr. Cohen's sincerity on this topic. Mr. Cohen would do well to sepnd more time in introspection before writing his next anti-Republican column.

Always right, unless he isn't, the infallible Ghettoputer F. X. Gormogons claims to be an in-law of the Volgi, although no one really believes this.
'Puter carefully follows economic and financial trends, legal affairs, and serves as the Gormogons' financial and legal advisor. He successfully defended us against a lawsuit from a liquor distributor worth hundreds of thousands of dollars in unpaid deliveries of bootleg shandies.
The Geep has an IQ so high it is untestable and attempts to measure it have resulted in dangerously unstable results as well as injuries to researchers. Coincidentally, he publishes intelligence tests as a side gig.
His sarcasm is so highly developed it borders on the psychic, and he is often able to insult a person even before meeting them. 'Puter enjoys hunting small game with 000 slugs and punt guns, correcting homilies in real time at Mass, and undermining unions. 'Puter likes to wear a hockey mask and carry an axe into public campgrounds, where he bursts into people's tents and screams. As you might expect, he has been shot several times but remains completely undeterred.
He assures us that his obsessive fawning over news stories involving women teachers sleeping with young students is not Freudian in any way, although he admits something similar once happened to him. Uniquely, 'Puter is unable to speak, read, or write Russian, but he is able to sing it fluently.
Geep joined the order in the mid-1980s. He arrived at the Castle door with dozens of steamer trunks and an inarticulate hissing creature of astonishingly low intelligence he calls "Sleestak." Ghettoputer appears to make his wishes known to Sleestak, although no one is sure whether this is the result of complex sign language, expert body posture reading, or simply beating Sleestak with a rubber mallet.
'Puter suggests the Czar suck it.