More Fan Mail for the Doctor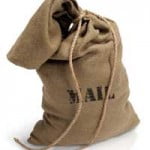 Gentle Readers,
Dr. J's moving into the Castle has met with some controversy.
JAB writes to 'Puter from the doublewide:
I take a little time off to go to the family reunion (never mind the restraining order—rich, old Uncle Joe Bob can't have too much time left to amend the will to include me and the young-uns).
I know I haven't checked in at the Castle in a few, but not everybody can access the inter-webby 24/7/365 (pushy parole officer….).
But really, this is not to be born in silence.
Mr. Dr. J gets "initiated" into the Castle and all the rest of us operatives, we get what? Not even a free drink at the bar.
[Although, given Mr. Puter's dubious taste in whiskey, we're probably not missing much.
Black ??!%$& Velvet ????
Good God, man! Unless someone has extremely compromising pictures of me
inflagrante
with one more Elvis impersonator, I would NEVER stoop so low. Somebody…quick… pass the hat, so the man can buy himself some Knob Creek, or Maker's Mark, or my personal favorite, Bulleit. You know,
bourbon whiskey, as God Himself intended a Manhattan be made!
]
But back to you Castle-Dwelling set….
Am I to understand, that if you show up to the Castle wearing fancy striped underpants, you, ahem, gentlemen, will extend an initiation invitation? Hmmmmph, somebody shoulda said as much, but after the family reunion, I had to send my my striped Daisy-Dukes to the cleaners.
Although upon reflection, maybe it wouldn't have mattered, as I do note that there are now six males dwelling in yon Castle. So what kind of Castle are you fellas running anyway?
Yours from the Doublewide, JAB
Puter can share his reply publicly should he wish to..
.
Dr. J. can understand that this is much of a shock to you given that you were off at the family reunion. All sorts of crazy things happen when I go off the grid (OJ's wife was murdered, the Berlin Wall fell, Obama got elected). Shoot, Han Solo gets frozen in carbonite and when he wakes up he finds out Darth Vader is his girlfriends old man and his BFF is a Jedi.
Your contributions are both entertaining and legendary. It is my hope that you will continue to write in.
I hope it doesn't make things worse, but I like Tennessee whiskey or rum, but never at the same time.
The Mallethead also writes in:
Dear Doctor –
Good luck with the new writing gig.
With respect to your response to the comments on Metric v. Standard ("
The problem with this is that the SI unit that we use is the second.") I thought the real reason is that Gormogons enjoy whole number division by three, four and six as much as by two and five.
Whatever the reason, enjoy your measurements
Numerology is not my expertise, however I can offer you this about my fellow Gormogons.
Gort likes numbers that are divisible by 1 and 0.
The Czar likes numbers that are divisible by an axe.
Mandy likes numbers divisible by a particle beam from space.
The Volgi likes numbers like π, tau, phi, e and i because they're all irrational (and some use an extended character set that I haven't unlocked yet).
Puter likes any number that tastes good.
I hope that helps. Please keep writing in!