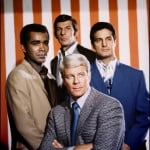 Each summer all parishes in the Chicago Archdiocese are asked to welcome a person representing a particular religious order that engages in missionary work. Today the guest speaker at the parish your Mandarin attends was Fr. Bob, O.S.A. from the Augustinian Community.
Things started off well enough with Fr. Bob describing the work that the Augustinians had performed in Peru since the early 1960's. Fr. Bob then reminded us that there would be a second collection after communion and requested that everyone give what they could to further support the Augustinians' efforts in Peru and elsewhere throughout the world.
Now had Fr. Bob stopped there you Mandarin would have gladly dropped a few dollars in the basket when it came around. But Fr. Bob felt it necessary to continue on and explain to your Mandarin and his fellow parishioners how world hunger could be eliminated right now if it were not for the greedy capitalist that put profit before human life. To paraphrase Fr. Bob, "Those greedy capitalist in America and Europe don't care about the starving people in Africa since they are so far away and to care would get in the way of their profits."
Pardon me Fr. Bob and the rest of the social justice/progressive/socialist crowd but your Mandarin has some bad news for you. If it were not for capitalism your Mandarin wouldn't have the money to donate to further your missionary work. Also if it were not for capitalism it wouldn't just be the people in Africa that were starving. What most in the social justice/progressive/socialist crowd either fail to realize, willfully ignore, or just outright don't care about is the fact that time and time again it has been proven that the capitalist system improves the lives of all that participate in it.
Does capitalism produce the same results for everyone, no it does not. Is this a bad thing? Your Mandarin's opinion is that it is not. Only in the drug and fantasy addled mind of the progressive does everyone deserve an equal outcome. The truth of the matter is that by trying to make everyone equal you punish those that would strive to do more. This removes the incentive for people to work hard which eventually leads to a decrease in productivity and available "capital" to go around.
He then went on to further his argument by discussing genetically modified seeds and again how these could save Africa if those greedy capitalist would just give them away instead of charging for them. The last time your Mandarin looked into the subject of genetically modified crops most African nations would not allow them to be imported, nor would they accept genetically modified seeds for planting. The majority of this bias against genetically modified food in Africa comes from a lack of scientific knowledge, tribal superstitions, and religious fears (some Muslims believe that genetically modified foods are a Zionist plot to kill them).
Fr. Bob also lamented the situation in Somalia and how again capitalism was at the root of the starvation crisis there. I guess the fact that the government has collapsed and the place is overrun by Islamic extremist, warlords, and pirates that steal the food that is there and then make it impossible for other countries to send relief without deploying their military to do it has no impact on the situation.
Judging by the looks on the faces of the other parishioners in church today, your Mandarin suspects that he was not the only one who was put off by Fr. Bob's missionary appeal.

The Mandarin, whose real name is 吏恆, joined the order in 1309, and introduced the Gormogons into England during the 18th Century.
The Mandarin enjoys spending time with his pet manticore, Βάρἰκος, or Barry (who can be found in the Bestiary). When not in the Castle…well, frankly, nobody is quite sure where he goes.
The Mandarin popularized the fine art of "gut booting," by which he delivers a powerful kick to the stomach of anyone that annoys him. Although nearly universal today, the act of gut booting or threatening someone or something with a gut boot is solely due to him.