Like It, Love It, or Don't Care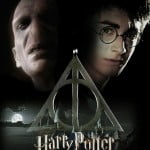 GorT and family saw the final Harry Potter movie, Harry Potter and the Deathly Hallows, Part 2, on Sunday morning. We decided to see it at a 3D IMAX screen. In full disclosure, GorT enjoys the Potter series. I think the storyline is creative and enjoyable and J. K. Rowling did a really great job creating a "universe" full of interesting characters. This, in itself, is not an easy feat. Given the title of this post, I have run across people that like the Potter series, love it (obsessively) and those that can pass on it. There is a strange conflict in some circles between fans of the Tolkien's Lord of the Rings series – maybe due to the overlap in theatrical releases – which I can't really comprehend. Admittedly, I'm also a big J.R.R. Tolkien fan (to the point that I've read The Silmarilion which I didn't care for, actually). But I see both series as independent and enjoyable — and yes, there is a similar thread of good vs. evil with personal sacrifice storylines in both. Anyway, back to the movie….
Maybe it was the fact that the movie was the concluding episode of the series and therefore wrapped up a lot of loose ends. Ones that those of us who read the series knew of but were not as apparent in the movies. However, I think this might be the best movie of the series. It had significant amounts of action sequences and tied things together with flashbacks and other means so as to not remove the audience from the current timeline of the story. Many rate the movie subpar in its 3D effects but I think it was fine. This movie wasn't about trying to feel like Harry's wand is poking the audience in the eye. The 3D was subtle and provided a decent depth of field in appropriate scenes. I think the 3D aficionados tend to like the 3D oohs and aahs to really be pronounced…but in this case it was fine. I would recommend seeing the movie on the largest screen you can – particularly for the action sequences.
I'm not going to go into specific details of the events in the movie but needless to say, I think the whole production did a great job of adapting (yes, there are variances from the books) the storyline for the big screen. There are no heavy-handed "messages" – it is a very enjoyable, entertaining film that one can get lost in for about two hours. While some subplots may have received the short end of the stick, there is no real manageable way to convert a 700+ page novel to a 2 hour movie (give or take on both numbers). Even Peter Jackson's brilliant Lord of the Rings movies were adapted to fit mainstream movie time restrictions – while extended versions are available on DVD.
To follow it up, the family watched a documentary on Rowling's life. From what I've read and heard, it is pretty accurate. It compounds her achievement and – if nothing else – lucky success with the series. She has capitalized on it and is a very generous patron of a number of charities with her fortunes, including the fight against MS (her mother suffered and eventually died from MS), single parent support (as she was after leaving her first husband) and others. I look forward to seeing what she does with Pottermore – a online site for new media around the Harry Potter universe.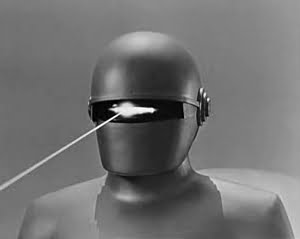 GorT is an eight-foot-tall robot from the 51ˢᵗ Century who routinely time-travels to steal expensive technology from the future and return it to the past for retroinvention. The profits from this pay all the Gormogons' bills, including subsidizing this website. Some of the products he has introduced from the future include oven mitts, the Guinness widget, Oxy-Clean, and Dr. Pepper. Due to his immense cybernetic brain, GorT is able to produce a post in 0.023 seconds and research it in even less time. Only 'Puter spends less time on research. GorT speaks entirely in zeros and ones, but occasionally throws in a ڭ to annoy the Volgi. He is a massive proponent of science, technology, and energy development, and enjoys nothing more than taking the Czar's more interesting scientific theories, going into the past, publishing them as his own, and then returning to take credit for them. He is the only Gormogon who is capable of doing math. Possessed of incredible strength, he understands the awesome responsibility that follows and only uses it to hurt people.