Lessons Learned: And They're Good Ones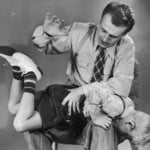 Media spin and bias, and Hollywood reaffirmations of the same, can only go so far. We live in interesting times—when conservatives have found a way to overpower the monopoly on information, and when the liberals have pretty much blown their excuses out of the water.
Really, is there anything we have not tried in the Age of Obama? The old debate over whose way is better is now pretty much settled: tons of data support the idea of free market principles, limited government, and personal freedoms. And now, we tried it your way, Lefties, and it just fails.
Here are some examples:
We now know you cannot spend your way out of a recession. Government spending simply keeps money out of consumers's hands and does nothing useful. Only consumer spending works to increase consumer spending.
We now believe you cannot tax your way to prosperity. People in airports, taxicabs, mail rooms, music stores, and grocery lines now know what the Laffer Curve is, and worse—they understand its implication. And with that, we also know you cannot tax the rich by declaring millions of middle class people "rich" and sending them a bill for their success.
Likewise, millions of American now realize that millions of Americans pay no tax whatsoever, but reap massive benefits in return.
We have learned that European elitist socialism is a doomed enterprise. No matter how much snobs might like it, the numbers are what they are: when more people take money out of a system than gets put in, the system goes broke. Europe is no longer something to be emulated out of compassion, but something to be avoided out of common sense.
We know a presidency cannot exist without a cohesive foreign policy. Even a bad foreign policy like Clinton's is vastly preferable to the scarecrow policy we have now. Maybe scarecrow isn't the right word. What do you call it when you build a friendly figurine in your corn field, hoping the crows like it so much they eat elsewhere?
Five years ago we reacted in shock and horror when the charge of racist went out. Now we roll our eyes…on the rare moments when we do not burst out laughing.
We know that if you make up a story that poll numbers suggest the opposite of what most Americans actually think, subsequent polls will reveal you to be a liar.
We now know that unions can be beaten, and the public loves it when it happens.
And we finally learned that appeasment and supplication will make you more enemies than tough, principled, America-first leadership and messaging.
Most importantly, we know that the heartbreak, frustration, and fear we feel for the future of our country is caused by about 18% of the population—and that the remaining 82% can actually do something about it.
So while the news is filled with Leftist messages, whitewashing of hate and corruption, character assassination, and college freshman economic theories, we might forget that the Left has significantly set themselves back in the last couple of years. Mistake after mistake is revealing how far we let them go, and how much more we can push them back if we want to.
Tomorrow will be even better.

Божію Поспѣшествующею Милостію Мы, Дима Грозный Императоръ и Самодержецъ Всероссiйскiй, цѣсарь Московскiй. The Czar was born in the steppes of Russia in 1267, and was cheated out of total control of all Russia upon the death of Boris Mikhailovich, who replaced Alexander Yaroslav Nevsky in 1263. However, in 1283, our Czar was passed over due to a clerical error and the rule of all Russia went to his second cousin Daniil (Даниил Александрович), whom Czar still resents. As a half-hearted apology, the Czar was awarded control over Muscovy, inconveniently located 5,000 miles away just outside Chicago. He now spends his time seething about this and writing about other stuff that bothers him.