Hey, Close The Window It Is Coal Outside…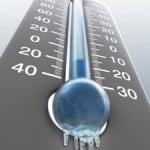 Your Mandarin read a very interesting article today by James Delingpole regarding the fact that there has been no global warming since 1998.
Well if you are one of the millions of people around the globe that have moved 1,000 miles inland to escape the coming flood-pocalypse due to the melting of the polar ice-caps this must be welcome news.
On the other hand though, if you are one of the snake-oil salesmen that passes themselves off as climate-change scientists and makes their living off of grant money to help further the climate change wealth redistribution scheme, then this news may put a dent in your revenue stream.
What does one do when faced with the fact that what they have believed in and have profited from is all based on lies and false data? Well in this case you blame the Chinese and their use of coal. That's right, we haven't seen an increase in global warming because the Chinese have put too much carbon dioxide into the atmosphere.
Your Mandarin wants to know, is carbon dioxide good or is it bad. Are we to believe that we need to fight pollution with more pollution? Or is this just a case where if the United States and Europe put carbon dioxide into the atmosphere it is just another attempt to keep the rest of the world in poverty through our devious control of the climate.
See if you follow along with the liberal/progressive thought process not only should the Chinese and all other oppressed parts of the world be allowed to spew as much pollution into the atmosphere as possible, but you should praise them for stemming the tide of destruction unleashed by the evil Americans – well just the white ones.
The debate over climate change has long ago ceased being about the climate – and some may argue that it never was.

The Mandarin, whose real name is 吏恆, joined the order in 1309, and introduced the Gormogons into England during the 18th Century.
The Mandarin enjoys spending time with his pet manticore, Βάρἰκος, or Barry (who can be found in the Bestiary). When not in the Castle…well, frankly, nobody is quite sure where he goes.
The Mandarin popularized the fine art of "gut booting," by which he delivers a powerful kick to the stomach of anyone that annoys him. Although nearly universal today, the act of gut booting or threatening someone or something with a gut boot is solely due to him.