Government Overreach Anecdote, Terre Haute Edition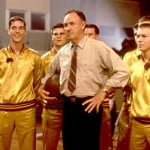 'Puter works for a small company that trades in sub and nonperforming middle market commercial debt. As part of the workout process for these loans, 'Puter's employer may initiate foreclosure actions on collateral real property.
'Puter recently received an invoice from a Midwestern city whose name rhymes with Terre Haute, Indiana. The invoice claimed 'Puter's company was liable for demolition expenses for a property located in Terre Haute. 'Puter was unaware his company owned any real estate in Terre Haute, so he checked his records. Sure enough, his company did not own the property.
'Puter was certain the invoice was a simple governmental oversight, so he called to correct the problem. 'Puter spoke with the gentleman in charge of Terre Haute's redevelopment program. 'Puter asked why his company was billed for demolition expenses, as his company did not own the property in question. The gentleman responded that it was Terre Haute's position that once a lien holder filed a foreclosure action, it had exercised sufficient control over the property such that it was to be treated as the owner, with commensurate liability for the property's debt.
Huh. 'Puter thought this to be a novel position, so he politely asked the gentleman for a statutory, case law or regulatory basis for this position, as 'Puter is not thoroughly familiar with Indiana law and may have missed something. The gentleman replied that he was not going to argue with 'Puter, and that he should, in essence, shut up and pay the bill.
'Puter contacted local counsel this morning to confirm his suspicions. As 'Puter suspected, the gentleman in Terre Haute was full of it. There is no legal basis for holding a lien holder liable for property costs simply because it has filed a foreclosure action.
So, a couple thoughts.
1. If something seems wrong, it usually is. Ask. A defensive non-response like the one above is a good indication the person is wrong.
2. Governments are broke, and are now willing to stoop to dubious tactics to collect money from you that you may or may not owe. Be a smart consumer, and ask for proof of the debt if you have any question.
In conclusion, Terre Haute can bite 'Puter's cerdo del amor. You can be certain the next Gormogonicon will not be held within your jurisdiction, big, buxom farmers' daughters or not.

Always right, unless he isn't, the infallible Ghettoputer F. X. Gormogons claims to be an in-law of the Volgi, although no one really believes this.
'Puter carefully follows economic and financial trends, legal affairs, and serves as the Gormogons' financial and legal advisor. He successfully defended us against a lawsuit from a liquor distributor worth hundreds of thousands of dollars in unpaid deliveries of bootleg shandies.
The Geep has an IQ so high it is untestable and attempts to measure it have resulted in dangerously unstable results as well as injuries to researchers. Coincidentally, he publishes intelligence tests as a side gig.
His sarcasm is so highly developed it borders on the psychic, and he is often able to insult a person even before meeting them. 'Puter enjoys hunting small game with 000 slugs and punt guns, correcting homilies in real time at Mass, and undermining unions. 'Puter likes to wear a hockey mask and carry an axe into public campgrounds, where he bursts into people's tents and screams. As you might expect, he has been shot several times but remains completely undeterred.
He assures us that his obsessive fawning over news stories involving women teachers sleeping with young students is not Freudian in any way, although he admits something similar once happened to him. Uniquely, 'Puter is unable to speak, read, or write Russian, but he is able to sing it fluently.
Geep joined the order in the mid-1980s. He arrived at the Castle door with dozens of steamer trunks and an inarticulate hissing creature of astonishingly low intelligence he calls "Sleestak." Ghettoputer appears to make his wishes known to Sleestak, although no one is sure whether this is the result of complex sign language, expert body posture reading, or simply beating Sleestak with a rubber mallet.
'Puter suggests the Czar suck it.