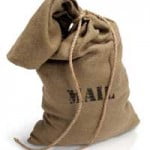 Dr. J would like to thank the Gormogons for taking him into the fold. He was truly humbled by their invitation.
This first post will be a mailbag given that Dr. J. has already received welcomes from some of our operatives:
First from Operative JS writing in from an undisclosed location:
Dear Mr. the Doctor Jayseph,
Congratulations on being added to the Gormogons' site! I have enjoyed your posts in the past and eagerly anticipate the ones in the future. Keep up the good work!
I have a medical question for you. It's about this pustule on my appendix. Also, about the tort reform in Texas. I was conversing with some people over the internet and they said that the tort reform there has not brought down costs at all, so therefore it won't bring down costs nationally (if enacted nationally). I thought this went 100% against common sense, so I hope you can clarify what's going on.
P.S. Also, don't feed Puter after midnight.
Dear JS, the pustule is nothing to worry about, it's just how we keep tabs on you. BioRFID so to speak.
Regarding tort reform,
tort reform is only _A_ piece of the economic puzzle.
I haven't read all the details of the economic effects of tort reform, but the principle is that if doctors are no longer fearful of lawsuits they will order less tests. This makes the assumption that lawsuits are the only driver of excessive testing. That is not the case. The economic model is far more complex.
Here are other reasons for excessive testing:
1) Reimbursement for office visits are low and the paperwork to get paid is sufficiently large that doctors in practice are driven to see more patients to maintain their income. Doctors are so busy that ordering multiple tests at once offers a short cut to getting an answer in a shorter period time when logic would dictate that a stepwise approach would be more rational and cost effective. Patients also find this approach satisfying as they equate ordering tests as DOING SOMETHING, and they don't have to come in for said multiple visits.
2) Patients don't pay the bill and as a consequence they're not cost conscious. They also don't have time to make 3 trips to the office like they used to (see number 1). They have better things to do. So they participate in increased costs in the name of efficency in their lives. It's not 'their' increased costs, so they aren't as particular.
3) The art of physical diagnosis and history taking, truth be told, is atrophying. The medical record was once a scientific document, now it is a billing and regulatory document, largely thanks to Medicare/Medicaid regulations to prove we're not committing fraud. With that comes the next generation of doctors hearing a 'murmur' and thinking 'get an echo' rather than trying to figure out if it is a systolic vs. diastolic murmur, if there are associated clicks, and if it radiates somewhere. Doctors have to worry about coding and number of elements in a 'history and physical' to insure payment for the visit. Given the latest work hour restrictions (to be addressed in an upcoming screed) being inflicted on the next generation of doctors it will be harder to teach them everything they need to know.
4) Doctors in certain fields perform their own diagnostic testing. The temptation to overutilize (especially benevolently) exists. The patient used to be the check and balance, (how much do I need that test, doctor, are there alternatives?). Currently the insurance company or medicare are that check and they tend not to be too resistant (despite media reports otherwise) so long as one appropriately codes the test.
Tort reform is a factor, but not the only one. Tort Reform effects take longer because doctors will have to unlearn what they have learn and have to feel the climate is safe to not perform defensive medicine. Their premiums for malpractice insurance have to comedown measurably.
Dr. J. thinks that if patients were more directly responsible for their health care dollars then they currently are by and large, that would be a major downward driver of costs. Also, there is a timelag to be expected to see a real effect.
God bless you as well JS!
A missive also came in from Gormogon Wrangler DT:
Dr. J,
I've long thought you should ascend/descend to full Gormogon membership. I am pleased that you have been so ennobled/corrupted.
Incidentally, is it true that they use "metric time" at Castle Gormogon?
XOXO,
D.T.
Wrangler of Myrmidons
Castle Gormogon uses the same time that everyone else uses. GorT likes to send Dat Ho backwards and forwards in time about 20 minutes with a watch and tell him to 'fix all the clocks' in the Castle. When the Czar ends up late for happy hour, he becomes very cross. Metric Time, that you refer to is the idea of breaking the day up into 10 'hours' with 100 'minutes' each, with each 'minute' lasting 100 'seconds'.
The problem with this is that the SI unit that we use is the second. All of the subsequent units are disqualified for being something other than base ten. Since SI likes the Second so much, for them to create a new unit, whole cloth, would result in the new time system being as readily adopted in the world as the metric system, soccer and Esperanto have been embraced by the US. Even the Mandarin hasn't been able to slow the Earth's rotation and orbital periods to make the second go metric. Dr. J. has posited in this forum in the past that the metric system works great at work in the hospital (when he's not using the Avoirdupois system of measures), and the Imperial system works best at home.
I hope that answers your questions, and XOXO back atcha.