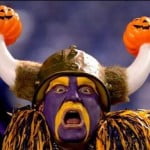 No, not that deal – the NFL Lockout has ended and your Gormogons have been remiss in discussing it. Here is GorT's take:
Simply put this lockout was about two things: greed and health. The NFL is a $9B+ industry. The revenues are roughly split down the middle – in the past, the players got a bit more than half (52%) and now they'll get a little less than half (not below 47%). But the fight was largely over how to split that big pile of money. The side topic was a player health issue – number of games, workouts, and long term care.
As for winners and losers in the deal (as all the pundits and sports talk folks are wont to do):
Players – winners. They lost a bit of their share of the revenue pot but gained a minimum salary expenditure of 89% (in the total package, it looks like it might vary year to year trending down to 89%). Training camps will start later, no two-a-days with full pads, and the number of OTAs (Other Team Activities) are cut from 14 to 10. Really this helps all players, but overall the veterans came out well. Each player gets some enhanced injury protection money as part of their contracts. Also, no 18-game season. We stay at the 16-4 (16 regular season, 4 pre-season) game schedule. Players didn't want the wear and tear of 2 more regular season games.
Owners – winners. Maybe even edging out the players overall…but only slightly. They gained more revenue and could see a benefit from the reduced wear and tear on players going into each season and gave up very little. The latter will be interesting to watch over the next few seasons and see if player injuries are reduced and therefore more starters are able to play more minutes of the season. They also lost their share of 2 more games in the season, but that was an easy item to give up.
Roger Goodell and DeMaurice Smith – winners. After all the smoke settled, they each represented their members well and were able to work towards solving the lockout without a damaging loss of the real football season. While it would be harder to lose fans than what happened years ago with baseball, the loss of regular season football games would have tarnished the league and these two gentlemen.
Rookies / First Round Draft Picks – losers. The new deal will restrict rookie salaries and teams can lock them up to the point of their first real big money deals might not happen until their fifth year. This may prove to be the biggest downside of the deal. Those rookie players will have to stay healthy and productive in order to really seal those deals in year five. Not easy to do over 64+ games.
Agents – losers. Overall. The lower rookie salaries will drive down their revenue. In addition, they are going to be worked to the bone here in the next few weeks as teams scramble to resign and reassemble their teams.
I, for one, am glad to see it back. It's my number one go to sport to watch even though, painfully, I am a lifelong Washington Redskin fan. I'm ramping up the fantasy football league that I run and looking forward to another season of taunts and the ups and downs of that.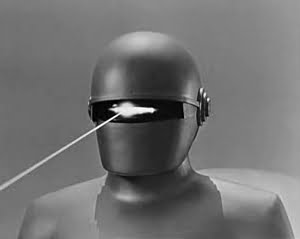 GorT is an eight-foot-tall robot from the 51ˢᵗ Century who routinely time-travels to steal expensive technology from the future and return it to the past for retroinvention. The profits from this pay all the Gormogons' bills, including subsidizing this website. Some of the products he has introduced from the future include oven mitts, the Guinness widget, Oxy-Clean, and Dr. Pepper. Due to his immense cybernetic brain, GorT is able to produce a post in 0.023 seconds and research it in even less time. Only 'Puter spends less time on research. GorT speaks entirely in zeros and ones, but occasionally throws in a ڭ to annoy the Volgi. He is a massive proponent of science, technology, and energy development, and enjoys nothing more than taking the Czar's more interesting scientific theories, going into the past, publishing them as his own, and then returning to take credit for them. He is the only Gormogon who is capable of doing math. Possessed of incredible strength, he understands the awesome responsibility that follows and only uses it to hurt people.