Climate Change Proponents: 3 Things To Do Today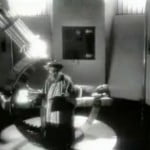 The Czar thinks he speaks for a lot of conservatives when he says he would like to be convinced about Global Warming. After all, there is nothing more conservative than preserving what we have; if it turns out that the earth is warming to dangerous levels, and we could stop it today, then certainly most conservatives would want to do what it took to save it. Now. Immediately.
There is just this problem about being convinced about it. In all disclosure, the Czar (as do his Gormogon brethren) believe something is happening, but the message is very inconsistent, not necessarily alarming, and not particularly clear. Could you climate change proponents please help?
Let us explain what we mean when we say conviction is a problem. A young lady named Jennifer might, for example, particularly like Duffies, a new breakfast cereal. But when she hears the doorbell ring, opens the door, and someone punches her square in the face and says 'Eat Duffies, assface!" she progresses to think a different product is in her future. For you see, this is sort of how Climate Change is being sold to us right now. As a punch in the face.
So here are some suggestions.
First, please stop the insulting rhetoric. Jennifer might be on the fence about this climate change stuff. She might have some questions. She might wonder about the risk. She might post a question about the source of a concern, or whether the community can address a possible rebuttal. But when she reads answers like:
I'm not a denier, but here's my view. There are interests — the Koch brothers are emblematic, or perhaps even a king-sized piece of the US denial pie — that don't want the carbon boat rocked. They cynically evangelize, but their denial is mere posturing: they know there's a threat.

We are dealing with people who cannot bring themselves to choose posterity over aggrandizement. More examples: Rupert Murdoch, Muhammar Qaddafi, Silvio Berlusconi, Vladimir Putin, the geriatric Chinese ruling class, all folks who have more wealth or power than they know what to do with, yet still want more and freak at the idea of sharing. I believe fear of aging and dying drives these people. [Actual quote]
..which is followed by:
like all the fake science they tell you about on FOX NEWS? Not all science is faked, infact there is a lot of reputable science out there you just have to get outside the US mainstream news media to find it (or find out about it) [actual quote]
…then, well, Jennifer tends to lean toward what she learned in Communications 101: when a person resorts to insults, defamation, and off-topic slurs, he has lost the debate.
So here is the suggestion for the proponents of climate change: start shutting up these people, rather than your opponents. When you see comments like this being thrown at folks, respond to the insulter with something like this:
Hey, you might think you're helping here, but you're making all of us look like jackasses. Please answer her question properly or STFU. You choose. But you are making all of us look like whackjobs when you fly off the rails about some pet paranoia of yours she never even asked about. Thanks.
That will help.
And here is some more. Try to answer the question simply. You will find that most climate change skeptics have very simple questions. Such as, Where did this data come from? Are there other explanations? Is the IPCC a reliable source? But when you throw out six paragraphs of gibberish, or cite some impossible-to-obtain climatological survey from 2002, or overwhelm them with dry adiabatic lapse rate formulas, you are losing your way.
Look, if you cannot give a three-sentence answer in less than 100 words, might we suggest that you should not be answering the question. Make room for someone who can. The more obscure, incomprehensible, or shifty your answer appears to be, the more likely you will create more skeptics than converts.
Here is an example. Not to mix science and politics, but you know why the Tea Party has produced millions of members in a few short years? Because their entire message can be reduced to ten words: Taxes are killing the economy, and government is to blame. If the Climate Change crowd ran the Tea Party, their message would be longer than the Federalist papers, and rely on Tobin's Q to link market value to the replacement value of the tax revenue. Boy, there would be a lot of fruit punch left over at that recruitment meeting.
Third, and finally, you will immediately need to decouple socialist political doctrine from Climate Change. If you are a scientist, this is not your fault: you didn't do this. But others did, and you need to eliminate it.
What we mean here (and you already know what we mean) is that Jennifer would like to see a study in a popular magazine that explains some pretty solid evidence of climate change…that does not result in a jeremiad about the urgency of green technology, the evils of capitalism, the need to build schools in Nigeria, advantages to vegan diets, and government healthcare. You are laughing—good. But you are laughing because you know, deep down, in the last six months you have seen at least three articles like this. You roll your eyes at them, but Jennifer does not. And millions of Americans do not. Instead, they take this sort of sophistry personally. Like when your cousin Victor announced last Christmas that you, your spouse, and your kids were going to join his church or you would be cast into Hell for being sodomites. Yeah, that kind of ideology-based proselytizing turns people off fast, does it not?
Instead, keep your message simple, short, and practical. Weed out the loud-mouth morons who line up to associate with you, but do little beyond insulting those who ask questions. Ensure that nothing overtly political is tied to your data: first prove the problem; we can find a solution later. This is what killed the Kyoto Protocol, and guess what? The deniers were totally right about that one: it could never work. And they were right about Cap and Trade: it really was only about money transfer.
The problem, which all climate change proponents have to face sooner or later, is that climate change deniers as you call them do a much better job of getting their message out because of your efforts to humiliate them for not seeing how smart you want to seem. When they excise the obscenity, obscurity, and politics of your latest messages, they find nothing left. And that becomes your problem to fix.
And if you are right, then it becomes a problem more urgent for you to fix than rising temperatures. Europeans might believe everything they read in pamphlets, but Americans do not. And you will accomplish nothing if you cannot convince the Americans, since they will ultimately be the only ones who can and will do something positive for the rest of the world.
It is, as it has always been, your move.

Божію Поспѣшествующею Милостію Мы, Дима Грозный Императоръ и Самодержецъ Всероссiйскiй, цѣсарь Московскiй. The Czar was born in the steppes of Russia in 1267, and was cheated out of total control of all Russia upon the death of Boris Mikhailovich, who replaced Alexander Yaroslav Nevsky in 1263. However, in 1283, our Czar was passed over due to a clerical error and the rule of all Russia went to his second cousin Daniil (Даниил Александрович), whom Czar still resents. As a half-hearted apology, the Czar was awarded control over Muscovy, inconveniently located 5,000 miles away just outside Chicago. He now spends his time seething about this and writing about other stuff that bothers him.