Canadian News For Canadians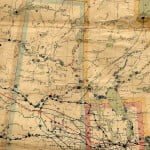 The Big G is, of course, a world-spanning conspiracy. And to prove we are not simply right-wing American jingoists, we want to make an effort to appeal more to our overseas captives interests. With that in mind, we have our top secret man in Canada writing our first For-Canadians-By-A-Canadian Post. Our readership up in The Leaf is a bit sparse, so we hope that this attracts more Canadians to our site. And yeah, the Czar would welcome thoughts from countries besides the US and Canada. If you ever have any. And wouldn't it be nice if our Sole Canadian Reader turned out to be our First Among Many?
Islamic prayer services in Canadian public school.
Now, being a "God helps those who help themselves" kind of dude, I'm not exactly the praying type (and for your more devout readers who could be touchy about such generalizations…yes, I'm aware that prayer is a tad more complicated than simply asking for…you know…like, stuff I want). But I have no major issue with public prayer – Christian, Muslim or otherwise – as long as my public path to the public liquor store is not publicly impeded.
Nor do I mind religious students in public schools asking for some available space to do their thing. If it's not going to be a blanket ban for everyone (which I don't believe is necessarily necessary) then it seems to me that reasonable accommodations can be made, and often are (in my limited experience). Unfortunately, the 'given an inch take a mile' mentality of certain Islamic groups has reared its ugly head:
Local Imams are brought in to lead the 30 to 40 minute service in which the boys sit in front of girls in the lunch room, where non-Muslims are banned during prayers.
Now, private institutions are obviously just that. Private. But this a public school staffed by public servants paid for by the umm…public, and this seems to going just a tad beyond the realm of reasonable accommodation (setting aside that that's not exactly the message of gender-equality, multicultural inclusiveness usually spun by the average Canadian school board diversity monger).
So assuming all this is true, after bringing in the Imam and closing the cafeteria to the kuffar…oops, I mean non-Muslims, Captain Obvious has to ask: I wonder if the school officials would have an issue with the Imam preaching standard Islamic doctrine to the Muslim students about…oh, I don't know…the homosexual displays one would witness during Toronto's Gay Pride Parade?
Snarky aside: Did you know that a MILLION people attend the parade? ONE MILLION! Every year! I know this because the media always tells me so. That it would be physically impossible to fit that many people along the Yonge Street parade route is something you homophobic hating haters that hate better shut the EFF UP ABOUT!!!!11!!
Anyway, these types of issues in Canada have the added complication that in the original and subsequent British North America/Constitution Acts, various constitutional provisions were made to fund separate school boards (mostly Catholic) in some of the original provinces.
Since I'm not an expert, nor do I want to drive any of your readers to the contemplation of suicide by dull butter knife through an eye socket, I won't get into Canadian constitutional history or the reasons for such provisions. Suffice it to say that as it pertains to the present day, left wing ideologues and the media that puppets them somehow manage to channel their inner libertarian when it comes to the public funding of Catholic schools, but revert to their usual militant, 'We'll force your children to celebrate diversity with your extorted tax dollars and you will thank us for it' statist selves quite quickly when it comes to anything non-Jesusy.
Add into the mix that Canada's modern Narcissus (Pierre Elliott Trudeau) had the policy of official 'multiculturalism' enshrined in his reflection (the Canadian Charter of Rights and Freedoms), then add a healthy portion of modern Western confusion over the meaning of the term 'human rights', and we've ordered up a meal messier than a plate of poutine, and much less tasty.
Deliciously ironic bonus item: Ontario's RINOish Progressive Conservative Party badly lost the 2007 provincial election after the media destroyed its electoral chances by focussing on the party's promise (in the name of fairness) to extend public funding to faith based schools. Even when you're actually being 'progressive', the media never forgets you're a 'conservative'. Although I'm sure America's Republicans have learned that lesson by now!
Sincerely
Your Sole Canadian Ranter
Postscript: I didn't really address the issue but to be clear: I'm well aware of the concerns many in the West share (to varying degrees) regarding creeping sharia, the abuse of so-called 'human rights' issues by radical Muslims, Islamic lawfare, and so forth; and as a general rule, I share those concerns. To me, 90% of those problems disappear when potential immigrants encounter a confident, self-assured culture that says, "Hey, I know things were kinda crappy where you came from and we think you'll find life much more enjoyable here, but these are the rules and customs you're obliged to follow. If you don't like them, feel free to grab a six pack and be on your way home. Actually…leave the six pack, it's haraam anyway".
Now obviously and unfortunately, that's not our current culture, but methinks the pendulum is slowly but surely swinging back. And of course we're (hopefully) going to learn some hard lessons after obtaining front row tickets to that European laugh riot: The Troubles Part II: This Time it's Continental (and with ten times the splodiness!)
Post-post-scriptum: It seems that the Canadian blogger BlazingCatFur originally broke this story, which the Sun Media group doesn't appear to have credited him with. He's not everyone's cup of tea, but he's a ballsy little bastard who pisses off all the right people and has been ahead of the media on numerous stories like this, so I thought I should mention it. Sadly, I am not getting paid for this endorsement.
Post-post-post-scriptum: For some reason, I find it absolutely hilarious that the Bing image search for poutine images also returns some photos of Vladimir Putin, sometimes in all his shirtless glory. There's some sort of metaphoric allegory goodness there, but it currently escapes me.

Божію Поспѣшествующею Милостію Мы, Дима Грозный Императоръ и Самодержецъ Всероссiйскiй, цѣсарь Московскiй. The Czar was born in the steppes of Russia in 1267, and was cheated out of total control of all Russia upon the death of Boris Mikhailovich, who replaced Alexander Yaroslav Nevsky in 1263. However, in 1283, our Czar was passed over due to a clerical error and the rule of all Russia went to his second cousin Daniil (Даниил Александрович), whom Czar still resents. As a half-hearted apology, the Czar was awarded control over Muscovy, inconveniently located 5,000 miles away just outside Chicago. He now spends his time seething about this and writing about other stuff that bothers him.