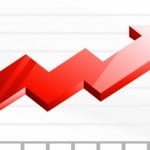 The Obama administration today sold the last of its shares in Chrysler LLC, and in typical Obama administration fashion wound up losing the American taxpayer $1.3 billion.
Well your Mandarin is not the only one disappointed in this loss as evidenced by this statement from congressman Darrell Issa from California:
"The administration has sold out an American icon to a foreign company using TARP funds underwritten by taxpayers. Now they are essentially giving that same company – Fiat – $1.3 billion of taxpayer money. At a time when American taxpayers must make tough choices to repay their mortgages – even on houses worth less than they paid – it is unfathomable that Italian automaker Fiat and its subsidiary Chrysler got away with repaying less than the full amount borrowed from the U.S. government."
What is even more galling to your Mandarin was this comment from the administration's assistant secretary for financial stability Tim Massad:
"With today's closing, the U.S. government has exited its investment in Chrysler at least six years earlier than expected. This is a major accomplishment and further evidence of the success of the administration's action to assist the U.S. auto industry, which helped save a million jobs during the worst economic crisis since the Great Depression."
Here is a novel idea Mr. Massad, how about we hold onto the shares of stock until they are worth more than we paid for them and then sell them. Only a Democrat would consider the loss of $1.3 billion an achievement to be proud of. But then again, it's not like the administration just can't print more money.
The truth of the matter is Chrysler and GM should have not been bailed out. The only reason the administration stepped in was to preserve the revenue stream of UAW union dues into their campaign coffers.
This entire fiasco reminds you Mandarin of the old joke in business – we lose money on every sale but we make up for it in volume.

The Mandarin, whose real name is 吏恆, joined the order in 1309, and introduced the Gormogons into England during the 18th Century.
The Mandarin enjoys spending time with his pet manticore, Βάρἰκος, or Barry (who can be found in the Bestiary). When not in the Castle…well, frankly, nobody is quite sure where he goes.
The Mandarin popularized the fine art of "gut booting," by which he delivers a powerful kick to the stomach of anyone that annoys him. Although nearly universal today, the act of gut booting or threatening someone or something with a gut boot is solely due to him.