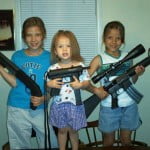 Dread, ominous, invincible, etc…

Please explain the quirk of Illinois voting that allows a bill to have enough votes to override a veto, but not enough votes to make it to the governor? Was it shot down in committee or something?

Also, on item 6, that is already happening, in spades. 6a is already common fodder for "MSM", and 6b already occurs regularly, but is rarely reported on in those same outlets. But if you know where to look, you can find it.

Keep on Gormogonin'
GD
No quirk at all, GD! If the Illinois House passed the bill (it needed six votes to do so), it would have gone to the Illinois Senate. The Illinois Senate had, allegedly, enough votes in support of such a bill that (House + Senate) = supermajority for veto override.
However, the bill fell only six votes short, which killed it from going to the Senate. As far as committees, the committee approved the bill 12-1! That's why many Illinois residents felt the House would get enough votes to pass it.
Meanwhile, the Great Jonathan V. Last scrawled this on the bloated carcass of a college graduate and hurled this through our window:
Just a little add-on to your open-carry item. Just because there are laws allowing open-carry doesn't mean the police will let you open-carry. The Mark Fiorino case deserves national attention. You can read the whole thing.
Indeed, the Czar is familiar with Mark Fiorino's story.
If the reader is not, here is a synopsis: Pennsylvania resident Mark Fiorino, 25, approached a Philadelphia auto parts store while wearing a .40 caliber Glock in a holster on his hip. He suddenly found a Philadelphia police officer pointing a gun at him demanding explanation. Fiorino managed to record the profanity-laden exchange, in which he explained that open carry within the streets of Philadelphia is not only legal, but was even able to cite the Philadelphia Police Department's own internal directive advising officers of the legality of doing so.
The Department accused Fiorino of reckless endangerment because (a) it seemed convenient that he would have had a voice recorder running throughout the entire exchange including the initial approach by the officer and (b) it seemed unlikely that he would know about an internal directive by memorandum number when he has no apparent affiliation with the Philadelphia Police Department. Their conclusion is that he knew the Directive, got the recorder running, and then approached a cop hoping to be stopped.
But Fiorino had been approached twice before by police, and generally found the officers to be aggressive and ignorant of the law. As a result, he did his research and armed himself—not with another gun, but with a voice recorder anytime he went through Philadelphia. While the police in the audio clip clearly go over the line in dealing with a member of the public, Fiorino did not help himself by playing coy throughout the entire event. And when he was released (as police learned Fiorino knew the law better than they), he made another lapse in judgment advertising the event by publishing the audio to YouTube. The outcome of the case is still pending, but the Department concedes that its members need to know the law, and have been duly informed that open carry is legal throughout Pennsylvania.
While this case is getting no shortage of attention, the reality is that this is not unique. Each week, somewhere in the country, a law-abiding individual carrying a legal firearm or legal knife is stopped by law enforcement. Most times the officer radios in the situation and only then learns the individual is within the guidelines of the law. But sometimes the officer flies off the handle and displays a shocking ignorance of the law.
But remember: police officers are instructed to uphold the law, not interpret it or pass judgment. In almost all of these cases, the prosecuting attorney dismisses the case. If the individual was smart, he or she asked for a receipt before the alleged weapon was confiscated—a receipt is a good way to ensure the item is returned to you. Some individuals like to memorize the law or carry a photoreduction of the statute or ordinance to show the officer, as if that won't anger a cop worse.
The bottom line is that law enforcement stops people for all sorts of reasons, most sound but some wildly incorrect. Patience, courtesy, and explanation usually result in an embarrassed cop letting you move on; acting like a smartass and posting audio of the exchange, on the other hand, do not help.
The Czar expects that the Pennsylvania prosecutor will drop the case; if not, the Czar expects there to be some additional evidence that may have been left out of the story. It is not because the Czar sides with law enforcement and has unfailing belief in the criminal justice system: just that when you start to peel these stories apart, a whole more comes tumbling out.
Fiorino was under no legal obligation to explain himself to the approaching officer, nor was he under any obligation to produce his firearm license before he was asked. But when a nervous cop draws a weapon on you and begins to act unhinged, you know it might be a good idea to use your prior experience with Philadelphia cops and say you understand, that you are carrying a weapon legally, you have your license and would be willing to show it, and would appreciate the officer calling his supervisor to clarify the law and confirm the legality. Purely a suggestion.
The Mark Fiorino case will be an interesting one—but remember: he has not been accused of carrying a weapon illegally. He was accused of egging on a visibly nervous cop in a potential shooting situation.
If Fiorino thinks he was helping Second Amendment rights by repeatedly acting like a tool, he isn't. Rather than educate, he chose to humilate. And that sets everybody back.

Божію Поспѣшествующею Милостію Мы, Дима Грозный Императоръ и Самодержецъ Всероссiйскiй, цѣсарь Московскiй. The Czar was born in the steppes of Russia in 1267, and was cheated out of total control of all Russia upon the death of Boris Mikhailovich, who replaced Alexander Yaroslav Nevsky in 1263. However, in 1283, our Czar was passed over due to a clerical error and the rule of all Russia went to his second cousin Daniil (Даниил Александрович), whom Czar still resents. As a half-hearted apology, the Czar was awarded control over Muscovy, inconveniently located 5,000 miles away just outside Chicago. He now spends his time seething about this and writing about other stuff that bothers him.