Gooble Gobble! Dr. J is One of Us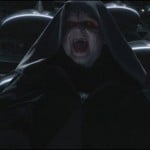 And in the dark corners of the Castle dungeons, whispers and hissing did slip through the dank air. Faces, barely lit by flickering candlelight, would lean in from the gloom only to fade back into shadow. Antient and eldritch words, unspeakable by most men today, convened to form a powerful, mysterious, and even frightening conclusion.
Verily, we have concluded on the initiation of the Thought by Ghettoputer that we have pretty much had it with Dr. J's shenanigans, and rather than have to support his outrageous viewpoints, he should just man up and say them for himself. And so the Thought became Deed, and astute readers will notice that our Royal Surgeon has now joined our ranks as a full member.
Please do send Dr. J a note of felicitations once the Volgi chants the mystical spell that puts up email addresses to the left. Meantime, you can always write any one of us, and we will cheerfully forward on your note to him.
And look out. Because if there is one thing we lacked before, it's a good supply of ether. The Czar plans to get so gassed on this stuff that he winds up like some character in an Irish novel.

Божію Поспѣшествующею Милостію Мы, Дима Грозный Императоръ и Самодержецъ Всероссiйскiй, цѣсарь Московскiй. The Czar was born in the steppes of Russia in 1267, and was cheated out of total control of all Russia upon the death of Boris Mikhailovich, who replaced Alexander Yaroslav Nevsky in 1263. However, in 1283, our Czar was passed over due to a clerical error and the rule of all Russia went to his second cousin Daniil (Даниил Александрович), whom Czar still resents. As a half-hearted apology, the Czar was awarded control over Muscovy, inconveniently located 5,000 miles away just outside Chicago. He now spends his time seething about this and writing about other stuff that bothers him.